Are MDF Skirting Boards Suitable for the Bathroom?
One question we get asked a lot is whether the MDF skirting boards and architrave we produce can be used in bathrooms. The difference between a bathroom and other rooms in the house is the moisture content in the air, and this creates a fear that the skirting boards will get damaged somehow or become a breeding ground for mould.
Ovolo Architrave
Whilst we cannot definitively answer this question for all MDF skirting boards, we can for all products that we produce. This is because there are numerous different grades of MDF available to work with, but we only use an industrial grade of MDF that is Moisture Resistant.
Moisture Resistant (MR) MDF is the perfect material for skirting boards for bathrooms, aside from tiles or stone products. The MDF itself has been manufactured with specific properties that allow it to function properly in areas where the moisture content in the air is high, such as bathrooms and some kitchens. You can find out more about the specification and the properties of the MDF we use by following the link to THIS article.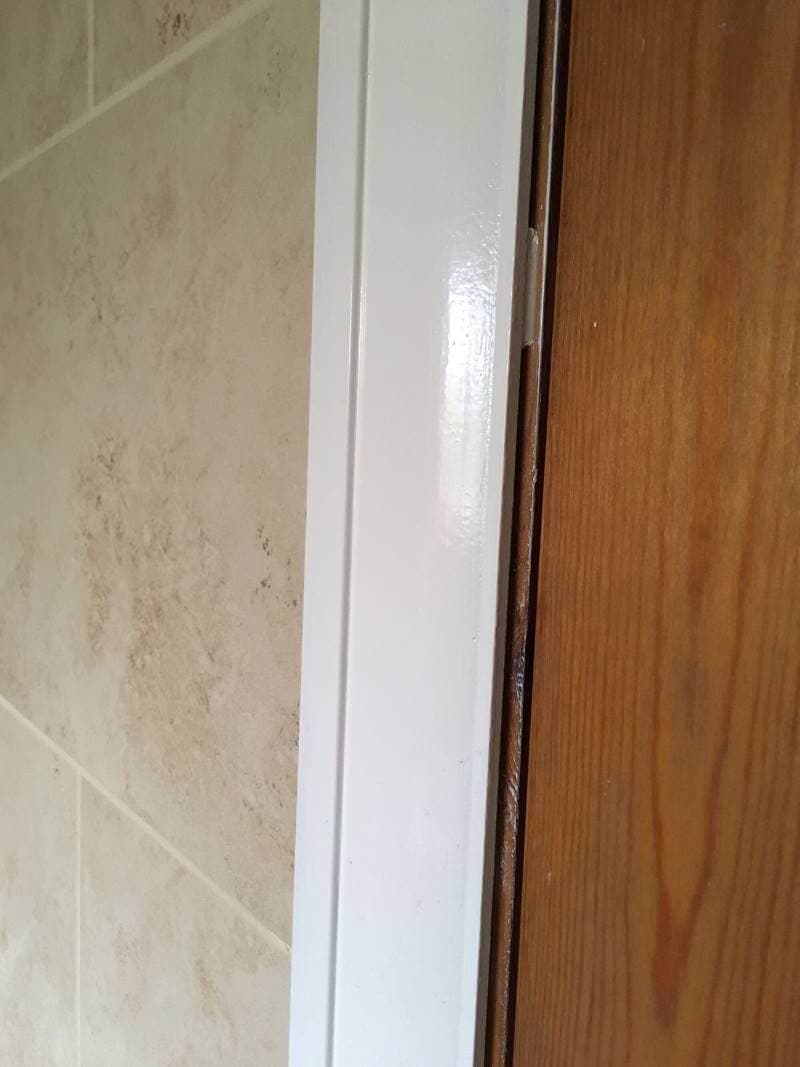 Ovolo Architrave
Sealing the MDF
Priming and painting MR MDF skirting boards further enhances the moisture resisting properties of the material by creating a seal on the 3 exposed sides.
We have been asked before why we don't prime the reverse side of the skirting boards (the side that is to be affixed to the wall) and the reason is it is not necessary. The MR MDF that we use is the highest grade of MDF available, and not all skirting board manufacturers use this material as it greatly increases the cost of production. The outer layer of the MDF is extremely dense and will repel moisture by way of its nature. Some manufacturers use a coating machine to prime their skirting boards and architrave, and machines of this type coat all four sides of a board at once. We spray everything by hand and therefore do not spray the reverse side of the board. There is a claim that priming the back of the boards helps to 'balance' them (to stop them from warping). This may be the case for boards manufactured from a standard grade of MDF, but is not the case for the MR MDF we use in all of our products.
If you do require your skirting boards and architrave to be primed on all faces we can make that happen. Please contact our sales team with your requirements and they will make the necessary arrangements for you.
What 'Moisture Resistant' Really Means
The term "Moisture Resistant" really means that this specification of MDF has a very dense core that will not absorb moisture from the air. This in turn stops it from swelling and distorting, or decaying over time as a result of exposure to moisture.
It must be highlighted, though, that there is a very real difference between something that is "moisture resistant" and "waterproof". If you are decorating a wet-room for example then moisture resistant MDF skirting boards would not be appropriate. They would not repel large amounts of water. Similarly, if a property were to flood, you wouldn't expect a skirting board to remain intact in this environment if it is manufactured from MR MDF. If you are looking for a fully waterproof skirting board then you may wish to consider other materials like UPVC plastic, tile or stone.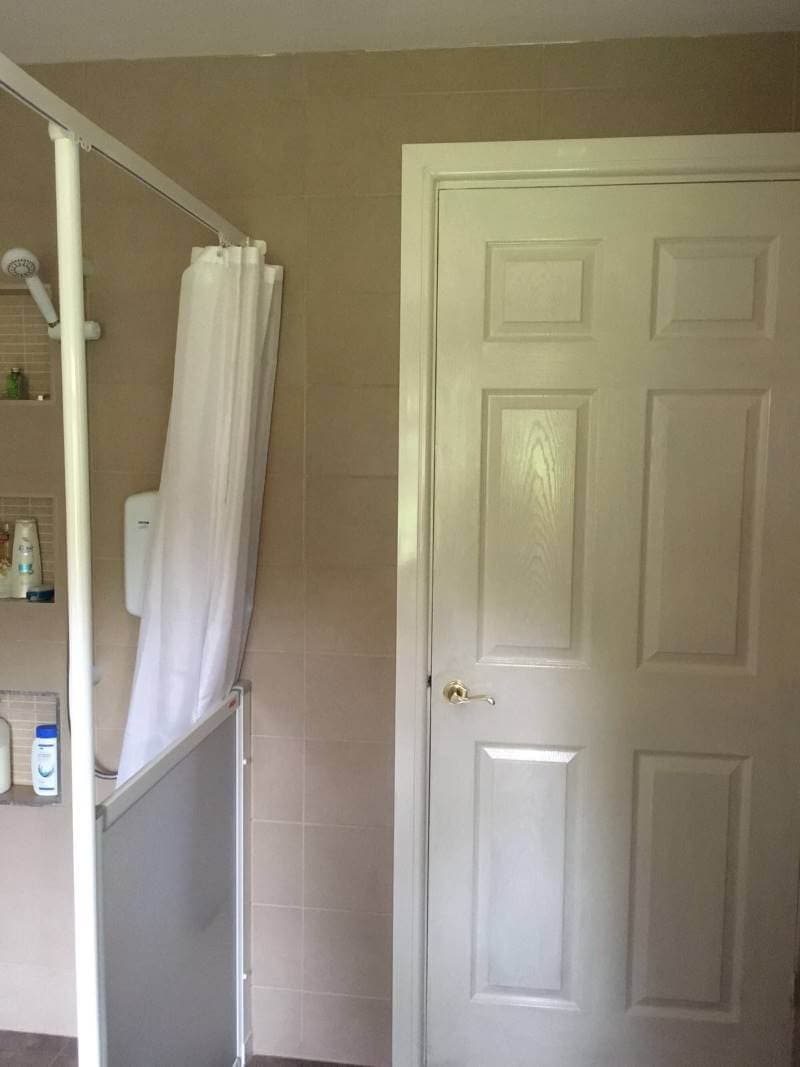 Bullnose Groove Architrave
If you need any more information about using our MDF skirting boards or architrave in a bathroom please get in touch and we will be happy to answer your questions in relation to this matter.
About the Author
Kieron Miller is the Managing Director of Skirting 4 U and has been working in the skirting board and online retail industry since 2012. Kieron has been using his extensive product knowledge and problem-solving experience to help both trade and private consumers all over the country find the perfect skirting board products for their projects. He continues to innovate new solutions and product ideas as the market continues to grow.
Related posts
Can you re-use skirting

Skirting board and architrave can be reused if it is in good condition and doesn't get damaged when it is removed...

Read more