What is the Best Paint for Skirting Boards?
15494

Views
Posted on:
09/15/2020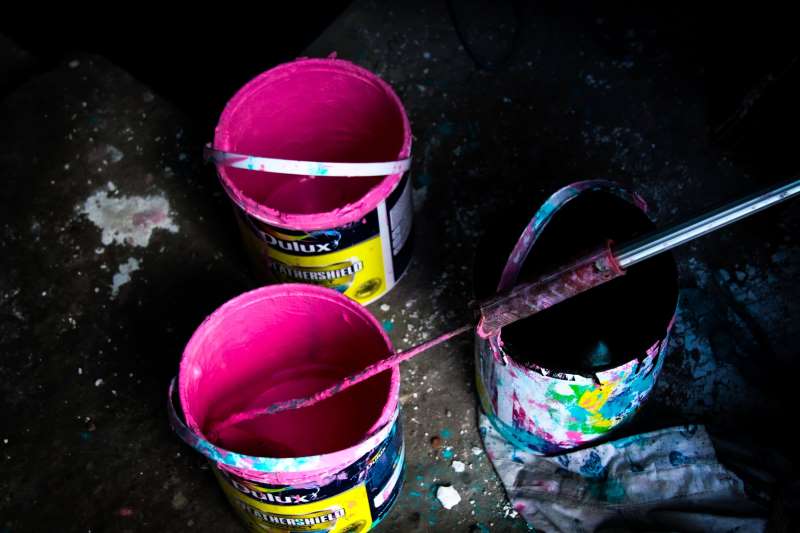 For those in the middle of a renovation project, simply painting your walls won't cut it if your skirting boards are old and scruffy. Freshly painted skirting will give your home or commercial premises a clean new look, but many people are often confused as to which paint to use on skirting boards.
Whether you've ordered new skirting or you just want to revamp your old profiles, choosing a suitable skirting paint will depend on your desired look and the material of your skirting boards. If you want to select the right product, take a look at these pros and cons of the best paint types and finishes on the market.
Gloss Paint
Gloss paint delivers a highly reflective, shiny appearance and is very durable. Most suitable when combined with light matte walls, gloss finish paint is great for traditional skirting board profiles as it creates a glamorous glass-like look.
However, if you're repainting your old boards, a high gloss skirting paint will emphasise imperfections. It's also trickier to apply than satin and eggshell because it requires a lot of prep to create a smooth surface before application.
Satin Paint
Most commonly known for its crisp, subtle finish, satin paint is a decorator's favourite. Many prefer using it for high-traffic areas like kitchens, living rooms and bathrooms because it holds up well to regular cleaning. Satin paint is also long-wearing and resistant to mould and moisture, making it an ideal candidate for other interior mouldings like architrave and window boards.
Unlike gloss skirting paint, a satin finish delivers a medium sheen and is less reflective. However, it still doesn't fully conceal imperfections and stands out during touchups.
Eggshell Paint
Eggshell paint is well-known for its matt finish, showing little to no sheen when completely dry. It's great for hiding scuffs and marks as it completely absorbs the light and has a lot of pigment. This type of paint has become very popular for modern skirting profiles thanks to its user-friendly application features and sleek appearance.
Nonetheless, eggshell finish paint has some downsides. It's not as hardwearing and easy to clean as satin or gloss which makes it less suitable for kids rooms, kitchens or areas with high foot traffic. Eggshell painted skirting also works best with darker walls, as it balances out the colour richness and overall sheen of your room.
Oil-based vs Water-based Paint
Regardless of finish, you will need to choose between water or oil-based skirting paints. Most professionals will recommend water-based paints, but the choice is not as straightforward as you might think.
Oil-based paints
Oil-based paints are made with alkyd resins which makes them more susceptible to yellowing, especially for gloss skirting in rooms where there is little natural light. Although they take longer to dry, oil paints are easier to work with as you can work them for longer to smooth out any imperfections.
In terms of finish, oil-based paints are the best option if you are looking to achieve a truly mirror-effect look. This is because they dry quickly and are easier to sand down. However, the chemicals used in oil-based paints are more volatile and have a strong odour. You should always ventilate the room for at least a few days after application
Water-based paints
Unlike their oil-based counterparts, water-based paints contain synthetic resins, meaning that they are less prone to yellowing and will stay white for longer. These skirting paints take longer to cure, but do dry quicker and have a lot less odour.
Water-based paints can also maintain their sheen over longer periods of time and are less prone to cracking thanks to better flexibility.
Pro Tip: If you're planning to paint wooden skirting boards, remember that both water and oil-based paints require priming prior to applying on bare wood. This is because unfinished wood will soak up the paint and a good primer will seal the surface to prevent this from happening. Whether you're painting hardwood skirting or an MDF skirting board, primer is essential to get the best results.
If you'd like to know more about how to paint skirting boards, read our guide.