Decorative vs Plain Skirting boards: What Should I Choose?
760

Views
Posted on:
03/30/2020
Here at Skirting 4 U we have a wide range of skirting board profiles for you to choose from, all of which vary in design and style. When it comes to choosing the right skirting board for your home, there can be a lot to think about and the decision can sometimes be overwhelming. 
We thought it would be helpful to compare both a decorative and plain skirting board style and the characteristics of both to see if this can help you narrow down your choices.  
A decorative style is a category given for a group of skirting boards that are detailed and quite intricate with their designs, whereas plain skirting boards are quite simplistic and don't include intricate, detailed designs.  
One of the first differences between decorative and plain skirting boards is the interior design style they lean towards. In more traditional interiors you can expect to see detailed and decorative designs, usually suited to a specific era or time period. Whereas plain skirting boards are often found in more modern interiors, especially new build houses. When making the decision of which style to go for, consider the type of property you are working in and what will complement the space best. Whilst also deciding on whether you want to go for something traditional or modern within your home.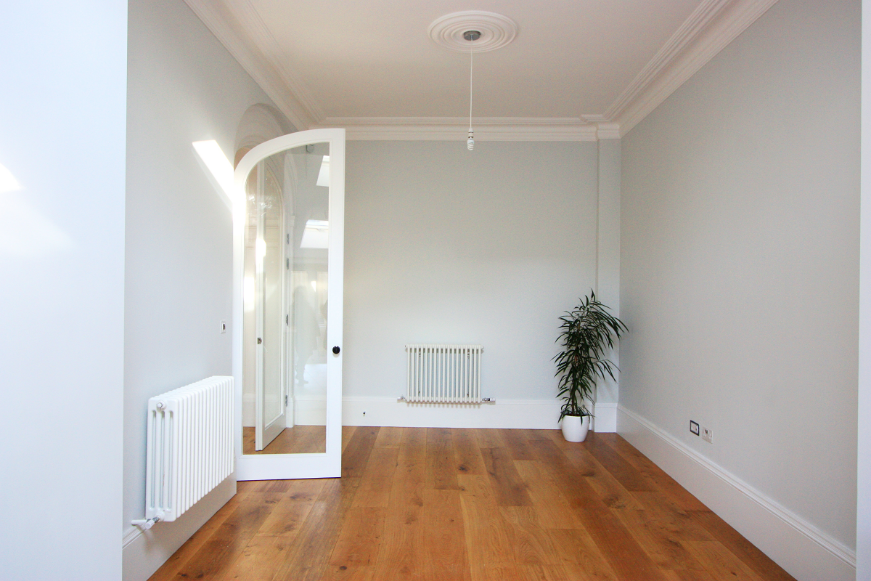 If you are someone that likes minimalist spaces that focus on functionality and simplicity, then plain skirting boards might be the best option for you. 
They are no fuss designs meaning they will complement and blend into the background rather than being a focal point, leaving you free to have the focus on stylish pieces of furniture or accessories within your home. 
If, however, your interior style is a little more maximalist and you like each element of your home to make an impact then a decorative design might be perfect. They are intricate in their designs and can help bring together a cohesive room, making the skirting boards an important feature. 
If the maintenance of your skirting boards is an important buying factor for you, then you might steer more towards a plain style as they have very few intricacies meaning less dust and upkeep for yourself to keep on top of.
With a decorative skirting board, they will attract more dust due to all the intricacies and ins and outs of the profile design. Skirting boards are easily cleaned though, and you can follow our guide for some tips on how to keep your boards clean.
Another important factor to bear in mind is if you are painting the skirting boards at home yourself, then the level of detail you go for will impact the time spent hand painting the skirting boards. So, if you are working towards stricter deadlines, or painting the skirting boards as an at home DIY project a plainer style might be the best option. 
Overall, those are just a few of the main differences between decorative and plain skirting boards and some factors that could help your decision on which style would work best for you.