Fixing Skirting Boards with Nails and Adhesive
If you're wondering how to fix skirting boards then you've come to the right place. Our guide here is designed to help you get the very best out of your skirting when fitting. Whilst we do always recommend hiring professionals to fit your for you, it is possible to do it yourself. Read on to find out how.
There are several common methods that are used when fitting skirting. It's highly recommended that you follow these guidelines as it will ensure your skirting is fixed in place properly and will therefore last much longer.
The easiest and most popular method for fixing skirting boards in place is to use a combination of a grab adhesive with nails.
Our video guide below takes you through the process and outlines how you can fix skirting board for yourself (note that it assumes skirting is pre-cut to size):
Step 1: Ensure Your Skirting Fits
Check your skirting has been cut to the correct length by physically holding it up against the section of the wall you are fitting it to. If it does not fit then address this before proceeding.
Step 2: Apply Adhesive
When you are happy that your skirting board will fit then lay it on its back and apply the adhesive. The best way in which to do this is by following a zig-zag pattern as this ensures optimal coverage through a continuous 'beading' (line of glue). One tube of adhesive typically covers 10 meters of skirting and we highly recommend using Gripfill, but other brands are available.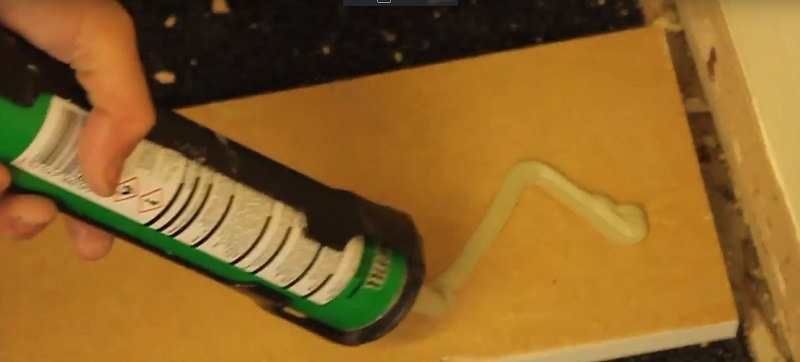 Step 3: Lift Into Position
Once the adhesive has been applied correctly you are in a position to place the skirting onto the wall. Be sure to take extra care here and keep the skirting straight using a spirit level if needed. Hold the skirting in place for a number of minutes (see the manufacturer's instructions for the exact length of time).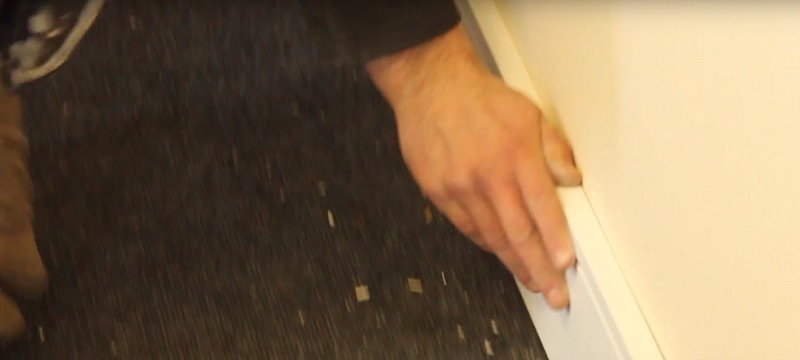 Step 4: Use A Nail Gun
The next step is to use a nail gun at regular intervals along the skirting that is not in place. Using a nail gun is the most effective way for securing the skirting and provides the best overall finish. When using a nail gun it is important to factor in any possible cables that may be hidden behind the wall. If you have any doubts then please consult a professional.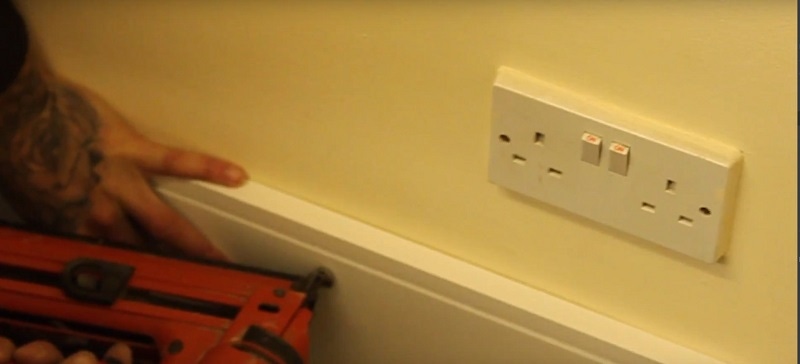 Step 5: Dust The Skirting Off
Once the nails are in place along the length of the skirting you will need to make sure they are neat and any splinters have been removed. Dusting off any other debris is also a good idea at this stage.
Step 6: Apply Filler if Needed
The final stage of fixing skirting board using adhesive and nails is to apply filler to any marks left by the nails. This ensures a smooth and professional finish and will be much easier to decorate further down the line.
About the Author
Kieron Miller is the Managing Director of Skirting 4 U and has been working in the skirting board and online retail industry since 2012. Kieron has been using his extensive product knowledge and problem-solving experience to help both trade and private consumers all over the country find the perfect skirting board products for their projects. He continues to innovate new solutions and product ideas as the market continues to grow.
We also offer a host of other products such as architrave, picture rails and dado rails. Be sure to contact our team of experts today for all your interior needs.