How to Choose the Right Skirting Board to Complement Your Kitchen
Whether you're remodelling the whole kitchen or just cherry-picking accents to touch up, properly matching your skirting boards with the overall theme, feel and design of your kitchen is paramount. The little details will make or break an interior design theme.
Skirting boards shouldn't just be an afterthought, they offer a range of both functional and visual benefits; especially if your home has wooden floors. Due to the nature of wooden floor boards, and their tendency to expand and contract with weather conditions, it's vital that a gap is left around the perimeter of the wall; an eye sore that skirting boards easily mask.
Likewise, skirting boards are fantastic for concealing uneven wet plaster finishes and offering a flawless aesthetic. And when it comes to little feet, muddy paws and vacuum cleaner bashes, skirting will act as a protective barrier.
So, that's all well and good, but how do you choose skirting board to complement your kitchen?
Choosing the Right Skirting Board to Complement Your Kitchen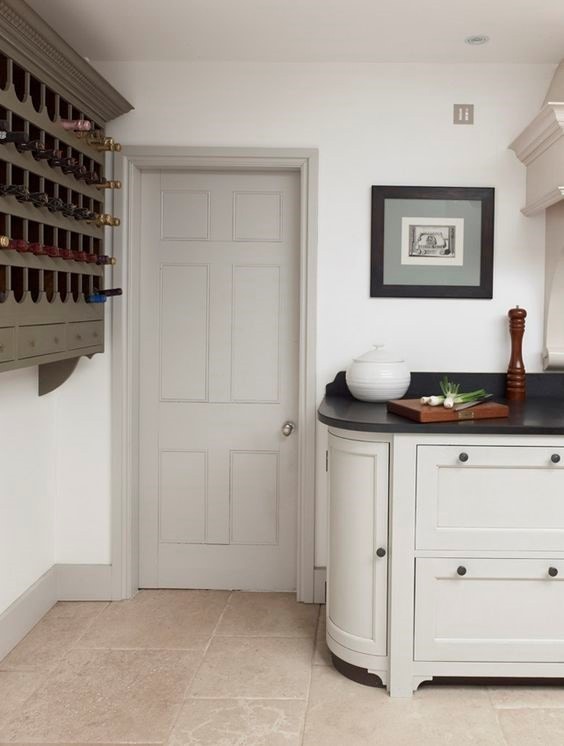 This once solely functional prop has evolved over the years to an essential element for tying together an interior design theme. But before jumping in, there are a few things you should consider that'll help make your decision.
Your Home (and Who's in It)
Who lives in your home and who is going to be using your kitchen should be your first consideration. Are you living alone with a kitchen that's more showroom than homework room? Or are your skirting boards likely to be scuffed by toys and stained with crayons?
During a kitchen remodel, it's easy to get swept up in aesthetics and the pursuit of utilitarian, culinary heaven. However, you need to be realistic. Don't invest a large budget into skirting boards if they'll need replacing in a year due to toddler or puppy damage (why do dogs love chewing skirting boards?)
The best way to avoid disappointment is to set yourself a budget and bypass looking at any varieties that exceed it.
Your Home (and What It Looks Like)
Naturally, when redecorating or replacing, one of the most important things to consider is what your kitchen already looks like - and if you'd like to remain that way. Or, if you're hoping to change the theme and home décor, what the result is going to be. Once you have this nailed down, it'll become a much easier decision.
Style:
When it comes to a simple replace (rather than a home décor change), a straightforward swap, like-for-like, is the best route to take. If you're not confident that you'll be able to remember the style of skirting board, then after removing your current boards ensure to have it in front of you to use as a guide when choosing your new ones.
If you're hoping to change the current theme of your home, there are general rules to follow. Period-style buildings are complemented by decorative skirting boards such as torus, ogee and ovolo; while more modern, sleek interior designs are complemented by simpler skirting boards such as square-edged, pencil round, bullnose or chamfered.  
Height: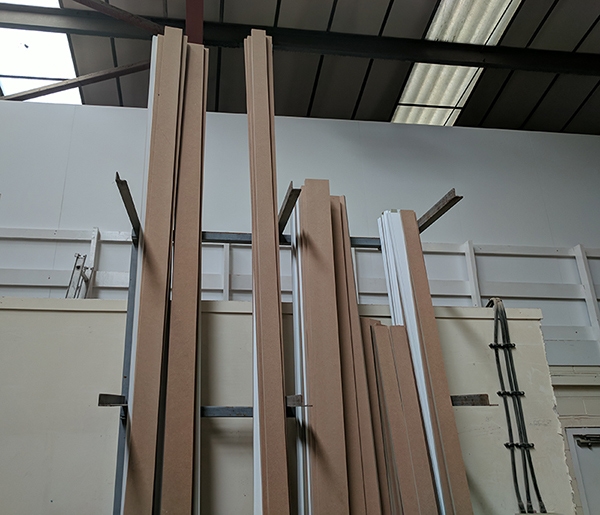 (https://www.pinterest.co.uk/pin/824369906762927534/)
Like most decorative touches in your home, there's no hard and fast rule when it comes to skirting board height – it pretty much depends on what you like… and need. For instance, if your skirting boards will be acting as kicking barriers from a busy household, perhaps a higher skirting board will be helpful to protect your wallpaper!
However, the general rule dictates that the older your home the higher the skirting boards will be. Most Georgian and Victorian houses have an average skirting board height of 225mm (which are usually more decorative and extravagant). So, if that's the style you're trying to achieve I'd recommend anything up to 9in!
If you're opting for a sleek, modern home interior design, around 125mm (5in) is a nice, modest size.
Your Home (and What You Plan to Do with It)
To paint or not to paint, that is the question. Now that you have a better understanding of the type of finish you're hoping to achieve and what your home demands of the skirting boards, you should have a firm understanding whether you'll be choosing to paint your boards.
And like everything, there are a few things to consider first:
How to Paint:
If you're thinking about painting your kitchens' skirting boards, there are three popular ways of decorating them.
Coloured walls with white skirting boards: this traditional style creates a clean look. However, depending on the vibrancy of the wall colour, can create a harsh contrast so be careful with this pairing!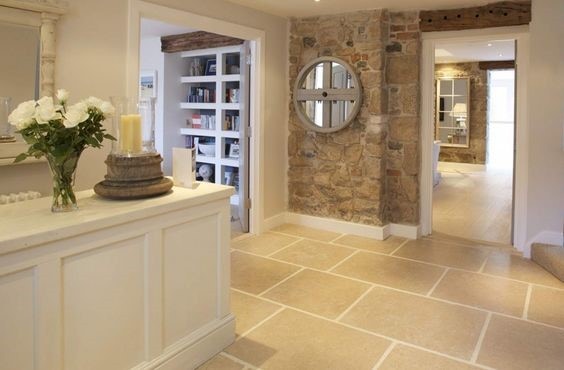 (https://www.pinterest.co.uk/pin/AduWjkbQc4UduiFLWByJAdxj_BH4pV-Gnh1VgjSlE-hEikUtFIdXWs4/)
Light walls with dark skirting boards: this is a great way to frame your kitchen to give it a 'decorated' feel. By using lighter colours on the bigger room elements you'll create a light, airy and spacious feel – this is a good option if your kitchen is on the small side of the scale.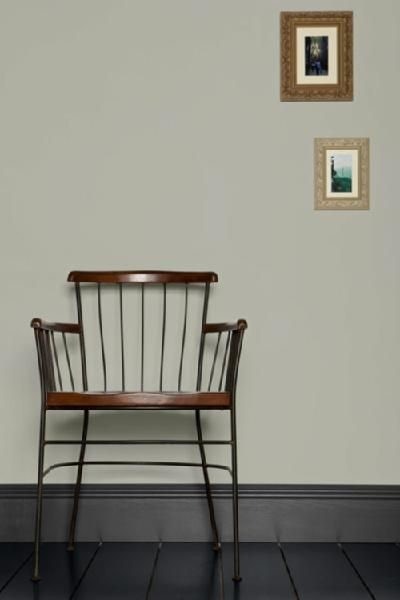 (https://www.pinterest.co.uk/pin/824369906762920446/)
The same colour on both walls and skirting boards: if you're hoping to create a contemporary look in your kitchen, this is a great option. By pairing your kitchen skirting boards with the same colour as your walls, it'll create a seamless, strong and sleek design.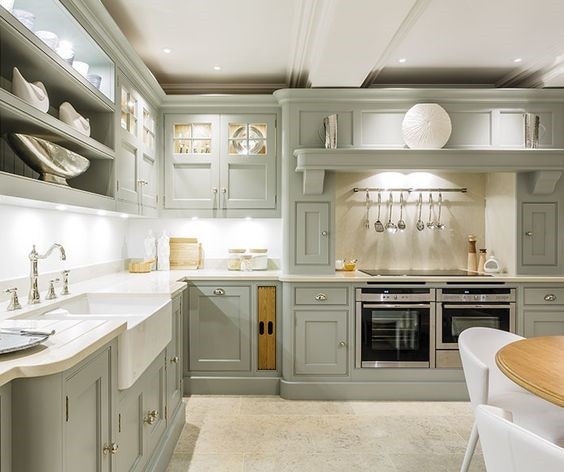 (https://www.pinterest.co.uk/pin/824369906762920452/)
What to Paint With:
Once you've decided what you're painting (and in what colours), you'll need to consider the type of paint to use that'll complement your kitchen.
You need to research the different types of paint available and their respective finishes, then, research some painting tips.
When painting these skirting boards, you need to bear in mind the utilitarian purpose of a kitchen. This room is high-traffic and high-grime, so you need a paint that's hardwearing, easy to clean and can handle a little water, soap and elbow grease.
With that in mind, I'd suggest sticking with satin or semi-gloss paints. The glossier (shinier) the paint finish, the easier they are to clean – making them ideal for use on kitchen skirting boards!
This is a guest post written by Sasha Newbury from A Fancy Home.
Related posts
Georgian Mouldings

An overview of Georgian interior styles, and things to consider when choosing a skirting board or architrave for a...

Read more