Looking to create contemporary interiors with modern skirting boards?
Whether you live in a new build or a contemporary apartment, one of the main decisions is which style to choose that will suit and complement the architecture. Modern homes tend to have a simpler skirting, they have less curves and can be very basic in design unlike period designs which are more detailed. The height is usually lower and the design is more streamlined, with either a chamfered profile or my personal favourite, the square groove 2 mdf skirting board. One of the advantages of this particular skirting design is that the grooves can flow from the skirting into the matching architrave and around the doors, perfect for creating a seamless and stylish finish. Height wise I would stick to around 5 inches to help keep the look minimal and clean looking. If you go for boards that are too deep it may visually make the rest of the room seem out of proportion as contemporary homes do not generally have the generous ceiling height that period properties have.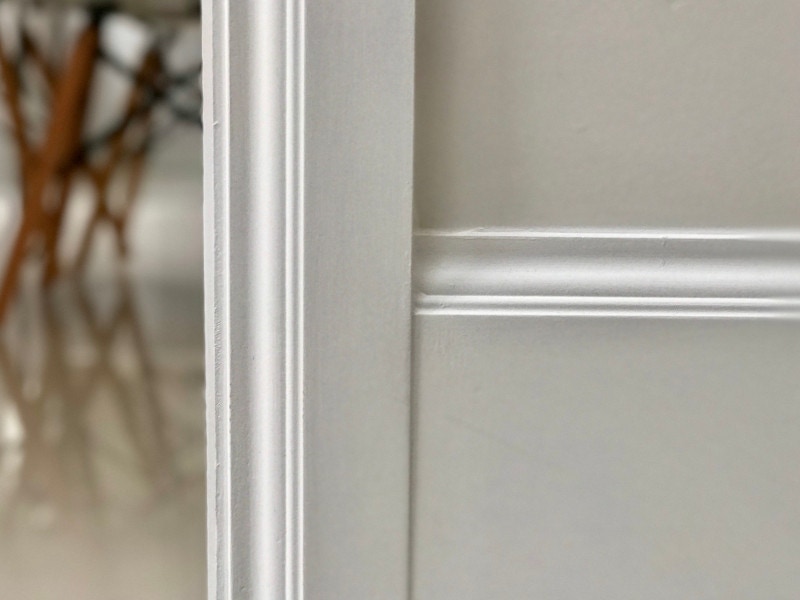 Should all contemporary skirting board come in white?
More often than not skirting boards come pre-painted in white when you first move in, to be fair there's nothing nicer than fresh white woodwork if contrasting against a subtle wall colour, but the finish needn't be a traditional eggshell, how about trying a high gloss or even a matt white? Or consider matching your skirting to the wall colour, it's a popular trend right now that works across all styles of houses, especially if you choose a subtle colour, like a soft grey - still very much a 'must have' colour in interiors. Painting skirting boards in different colours is a great example of how they can become an integral part of a contemporary room scheme, rather than the often neglected and forgotten part of the interior. Due to modern schemes being more streamlined and less cluttered, the linear aspect of a skirting board also helps lead the eye along other parts of the home, like hallways and landings which creates a 'flow' through the space, fantastic for creating a cohesive look in an apartment.
What helps complete a contemporary interior?
When styling a modern home, less is often more, there's little room for clutter that's for sure! Keep the colour palette simple and sophisticated, soft greys, creams and barely there pink are popular right now and you can add pops of colour with accessories like cushions, throws and vases. Furniture should be chosen to suit your surroundings. Opt for furniture that has a slim profile, this means not chunky, but more sleek and modern to look at. A glass topped coffee table for example, or a walnut veneered sideboard (great for keeping clutter in!). Sofas should have tapered oak legs or even chrome for a smart finish and square rather than rounded arms, opt for creams, greys and taupes colour-wise to create a sophisticated colour palette. Floor lights are a useful addition, choose nickel or silver effect bases topped with bright white basic shades. Wall lights are making a comeback, especially in the bedroom above bedside tables, again, stick to simple profiles - anything too ornate will look out of place. Rugs are great for adding texture and colour, they have a cosy element as well as being ideal for breaking up large expanses of flooring visually. Choose designs that have similar colours to the rest of the scheme so the end result is balanced.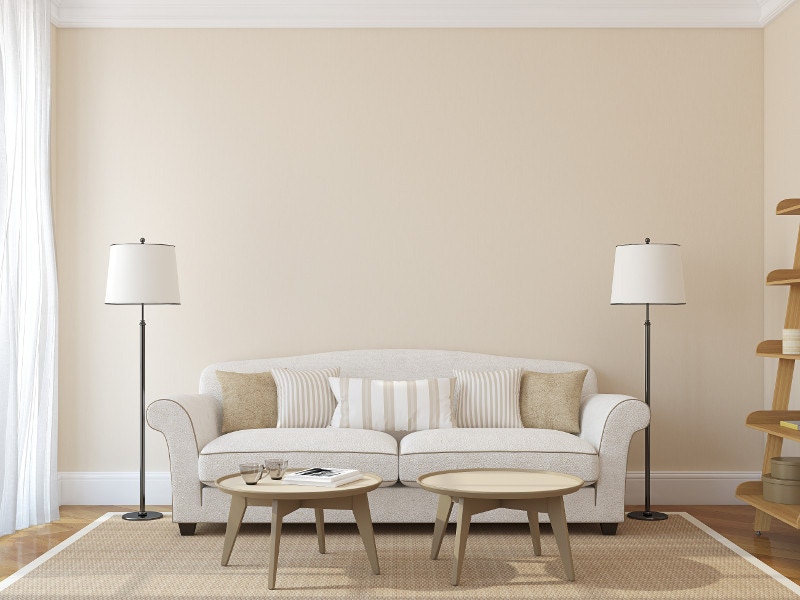 Looking for contemporary skirting boards? Click the link to find out more: contemporary skirting boards
About the writer
Credit: www.dahliaonline.co.uk