Minimalist Interior Design: Which Skirting Boards Should You Choose?
10073

Views
Posted on:
08/27/2019
If you are a fan of minimal interior design and love the simplicity and functionality associated with this design style, you might be struggling to decide on the best decorative mouldings to place throughout your home. Despite the name, the mouldings you style in your home don't have to be decorative and detailed. You can in fact choose from a wide range of simplistic, plain designs that will serve functional purposes and not look out of place with your chosen interior scheme.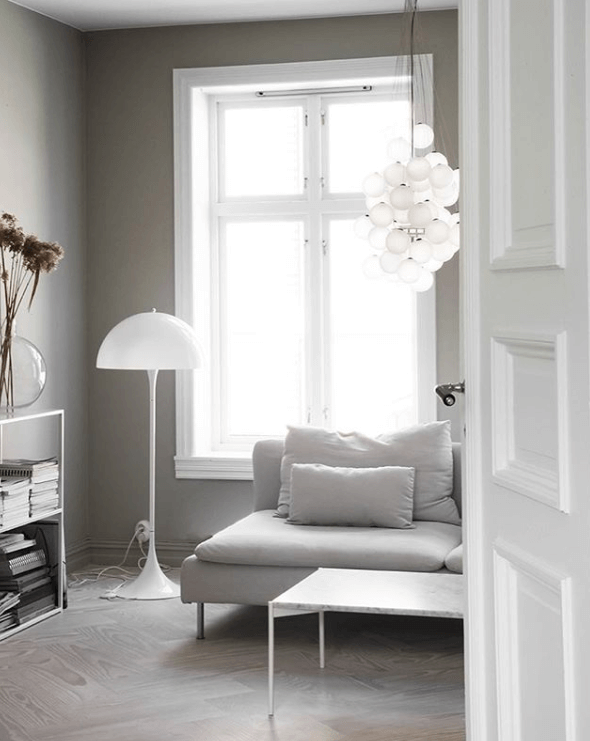 Image Credit: Elisabeth_heier
What is Minimalism?
If you are a fan of a modern and contemporary interior that is simple in its design then minimalist interior design is more than likely your style preference. From minimalist interiors you can expect light and airy spaces that use a subtle colour scheme consisting of blacks, greys and whites. Monochrome patterns, geometric shapes and simple straight lines are the preferred design feature through this interior design style.
Minimalism has continued to rise in popularity within interior design due to its simplicity and representation of modest living. The main architectural goals of this interior design style is to work towards achieving great design through simplicity. Showcasing that there is no need for complicated styling to achieve an attractive interior.
If you are currently working on a minimalist interior project you might be reluctant to add decorative features throughout the space. As skirting boards and architrave are a commodity within the home, here at Skirting 4 u we produce a wide range of plain designs that are suitable for designers like yourself that love simplicity. There's no need to compromise on your interior styling when it comes to skirting boards and architrave.
Plain Skirting Boards For Minimal Interiors
In minimalist interiors plain skirting boards are a real design trend due to their straight lines and uncluttered design aesthetic.
Here are some suggestions of skirting board styles you might find suitable for your next interior design project:
Chamfered Skirting
The chamfered profile is one of the most commonly used skirting board profile designs throughout the construction industry and its popularity comes from its versatile, design. Although plain, the chamfered edge profiling adds an extra aesthetic, making this style both stylish and functional. This style is perfect if you want something discrete, easy to clean and attractive.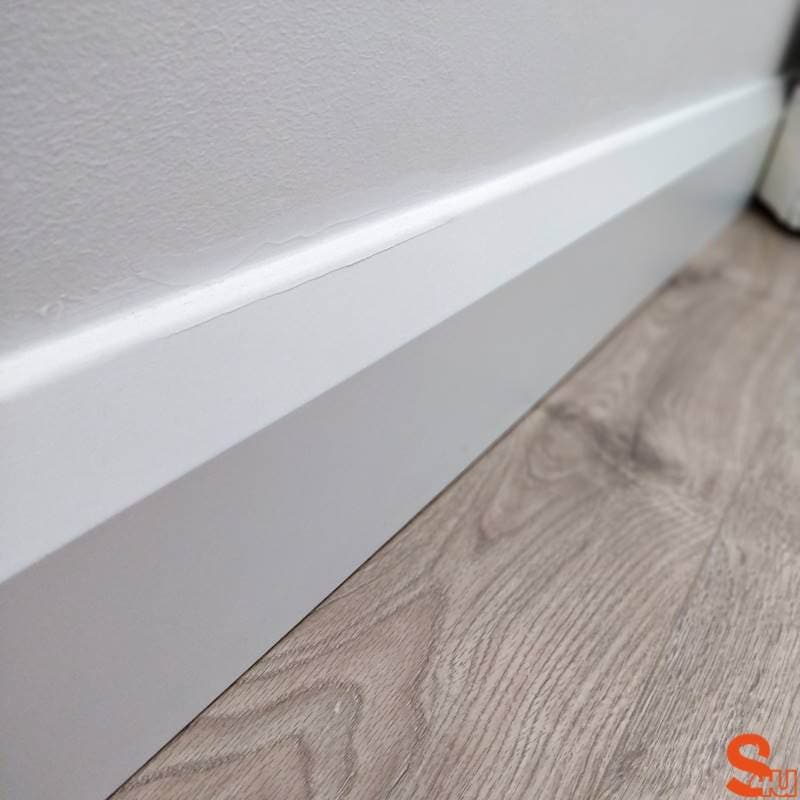 Shop our Chamfer skirting boards online in a range of depth, heights and lengths.
Bullnose Skirting
The bullnose skirting board is perfect if you want something that is simplistic but not completely square. The simple radius provides a crisp clean finish, perfect if you are looking for designs to compliment your minimal interior décor. Due to the versatility of the profiling, you can be creative with your choice of heights depending on if you want to stick with a small skirting board style which is popular amongst this trend.
Shop our high quality MDF Bullnose skirting boards online.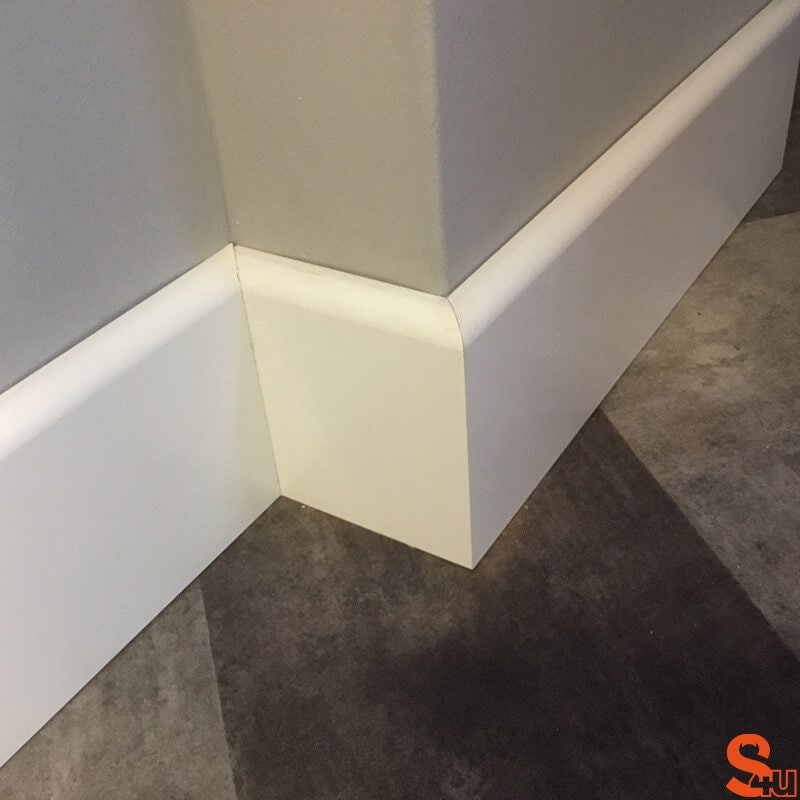 Edge MDF Skirting Board
The Edge skirting board profile is very similar to the Chamfer design but in fact has a smaller bevel, which in fact makes it a little bolder than the plain designs we have already mentioned. The Edge skirting board is ideal if you want to create a subtle, simple border for your interior space. The Edge skirting board is a perfect design piece that is simple yet effective.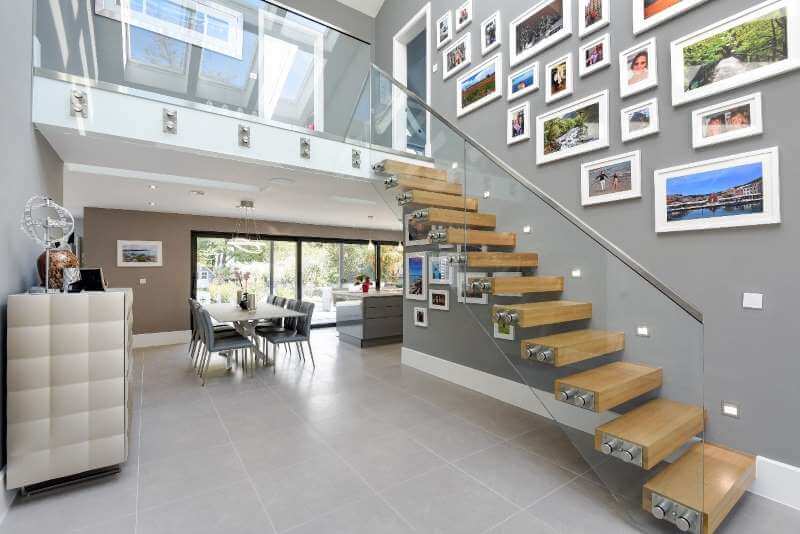 Shop our Edge MDF skirting boards online.
All three of the skirting board styles we have mentioned above are just a little insight into how you can create a minimal interior with our skirting boards without your design style being compromised. Although, the typical style with this interior style are plain skirting boards we are certain you will find a profile that suits both your style and interior tastes from our entire collection.
Skirting Board Heights and Colours
Typically with this interior design theme there is a real trend for small skirting boards making them a subtle design feature. Our skirting boards start at heights of 70mm which are perfect if you are wanting your skirting boards to be there for functional purposes rather than a standout feature. To suit the neutral colour scheme associated with minimalism you can buy our skirting boards fully finished in white gloss or white satin. This colour tone will help the boards blend into the overall design and aesthetic of the room.  
With our skirting board styles there are plenty of options available to help complement your minimalist interiors without compromising on the overall design aesthetic. Although, popular minimalist styling includes plain white skirting boards at low heights the choice really is yours. We are confident many of our skirting board styles will help you create a space you will love and be proud.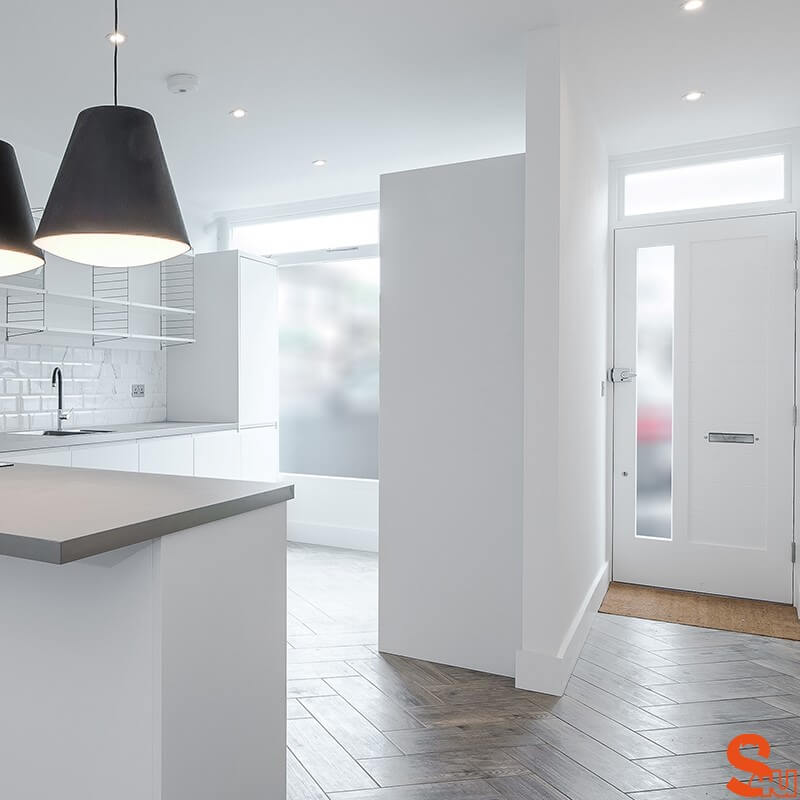 Browse our MDF skirting boards online and find the right style to suit your minimalist interior design style.
If you do need any help with purchasing your skirting boards or have a question to ask related to any of our decorative mouldings please do feel free to contact one of our friendly sales team who will be more than happy to get in touch. You can call the team on 01922451689 or email [email protected] .