Room Scan Pro - An Easy Way to Measure up for Skirting
If you are anything like me, you wouldn't know where to begin when it comes to measuring up for your skirting requirements. Fear not – this is where Room Scan Pro comes in, a nifty little app that is available to download from the App Store onto your Apple device.
The app uses the sensors in your iPhone or iPad to literally map out a floor plan just by touching each wall with your device. A room plan can be produced within a couple of minutes, and you can go on to map out an entire floor of your property.
There are several videos that are available on YouTube from the App Developer which give a clear visual of how to use the app to scan a single room, and a whole floor. Just search 'Locometric' on YouTube to access them or click on the link above.
I have also put together an easy step-by-step guide to help with scanning a single room:
1)  Open the app on your device
2)  Select 'New Property'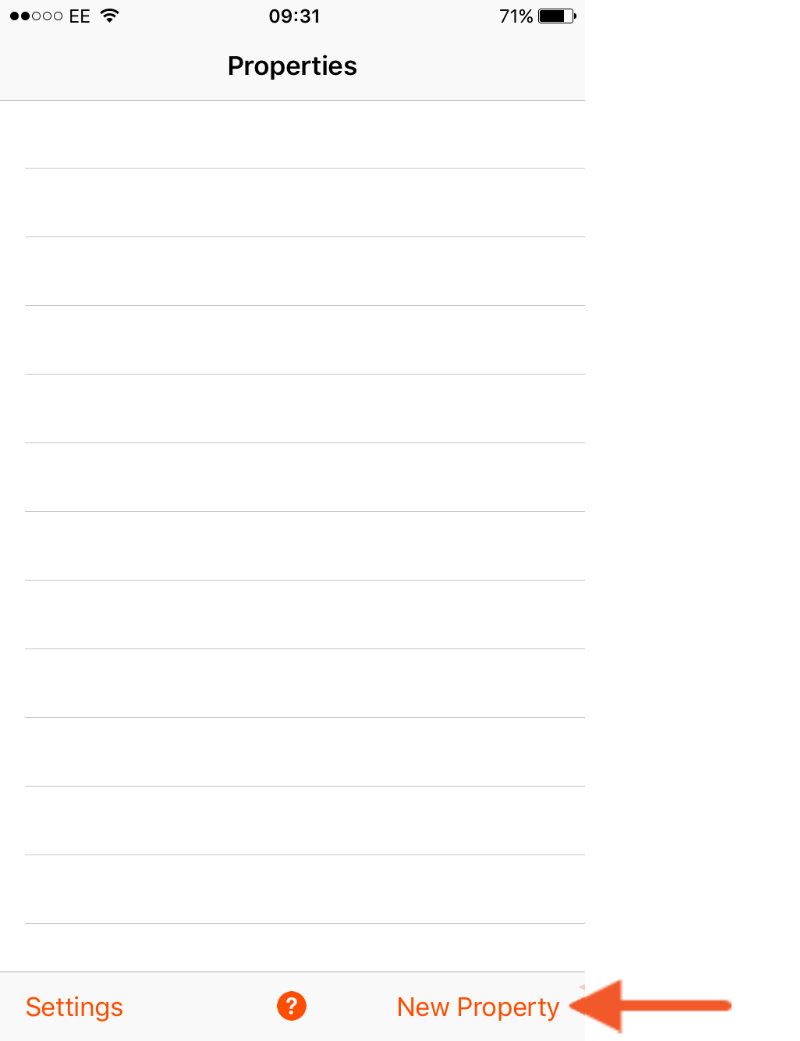 3)  Either allow the app to search for your location (you will need to have location services switched on to enable this feature), or manually input the address details and select 'Done'.
4)  Select 'New Room' and input the room name and floor level
5) Some basic instructions will appear on the screen
6) Start with the first wall and hold your device on its side with the back of the device against the wall (as shown on the device screen)
7) Wait until your device beeps – this tells you that this wall has been recognised
8) Select where in the room the device is located from the bottom of the screen, if it is not on a wall. E.g. in a doorway or opening.
9) Move quickly and smoothly on to the next wall, again holding your device on its' side with the back of it against the wall.
10) Repeat this on all walls in your room.
11) When you get back to the first wall, again hold the device against the wall until you hear the beep, and then repeat for the second wall and select 'Finish'.
12) Your completed floor plan will appear on your screen, complete with measurements.
13) Hold down your finger on a wall on your floor plan to add a door or window or edit any measurements, then select 'Done' twice. The floor plan will now be saved.
14) Select Done twice - the floor plan will now be saved in the app.
You can use your floor plan to determine how many lengths of skirting you will require for each wall in your room. 4200mm equates to 4.2m and 3050mm equates to 3.05m.
You can add multiple rooms if required, and join each room to create a complete floor plan for each level of your house. It really is that simple!
From my experience with the app, I found it did take me a couple of attempts to fully get the hang of it. The thing I found confusing initially was when you have touched every wall in your room and you get back to your first wall, but as long as you remember to repeat the process on the first and second wall, it really is straightforward. Keep movement between walls smooth, quick and fluid and try to refrain from tilting the device when moving between walls to get the best results.
When it comes to accuracy, it has been pretty spot on – not perfect but very close. To test it out I have used someone far more technically-minded than myself to manually measure up the same area and found that on longer walls the app is accurate to within 50mm, whereas it was 100% accurate on my shorter walls.
Personally, I would strongly recommend having a couple of practice runs yourself, maybe on a smaller area, so you can get a feel for how the app works, and how to get the best out of it, before drawing up your final floor plans.
Remember if you need any help with any of your skirting needs, you can contact a member of our friendly sales team between 8:30am and 5pm Monday to Friday.
*The app is available to download at a charge (£3.99 as of 17/01/2017). Please note that this is not a paid advertisement. Skirting4u cannot be held responsible for any discrepancies in measurements.
About the Author
Kieron Miller is the Managing Director of Skirting 4 U and has been working in the skirting board and online retail industry since 2012. Kieron has been using his extensive product knowledge and problem-solving experience to help both trade and private consumers all over the country find the perfect skirting board products for their projects. He continues to innovate new solutions and product ideas as the market continues to grow.