Tall Skirting Boards: How To Match Architrave To Larger Skirting
1517

Views
Posted on:
07/30/2019
Tall skirting boards are great if you are wanting a larger skirting board style to work in proportion with a higher ceiling or more traditional property. However, if you are the type of decorator that wants their architrave and skirting boards to match, you might be finding it difficult to find the right architrave to go with your skirting. Unlike our standard skirting profiles not all of our large skirting boards have a direct architrave match, which may cause confusion if you are unsure on the right look to go for.
Characteristics of a tall skirting board
Tall skirting boards are larger in height, depth and overall decorative design making them a real statement piece within your home. They were introduced to suit grander, traditional style properties to work well with the higher ceilings often associated with this property type. You may have found a profile from our standard skirting board range that you like that also goes up to the 350mm height. However, there is one important characteristic difference to note between standard and tall skirting. The taller skirting boards will have a larger profile section therefore there would be less of a "flat piece" compared to what there would be with a standard design. This feature is worth noting if you are looking for a more decorative and detailed skirting design for your home.
The overall depths of the taller skirting boards are larger too, ranging from 25mm to 30mm. A thicker board is another way in which you could make a statement with your skirting, ensuring that it is a real feature piece of any room. With these different characteristics, and the uniqueness of the board profiling do come a few challenges when choosing the right architrave.
Finding the right architrave for Tall Skirting Boards
To help you overcome some of the problems we have mentioned above we have outlined a few suggestions of how you can achieve the desired look for your home.
1. Matching Traditional Styles With A Standard Architrave
If you have chosen a traditional style skirting board from our tall range, then you will be able to find a standard architrave style from the same period. For example, the Victorian profile features in our standard range and as a Large Victorian profile too. This is great if you are wanting both your skirting boards and architrave to be somewhat coherent but aren't focussed on an identical match.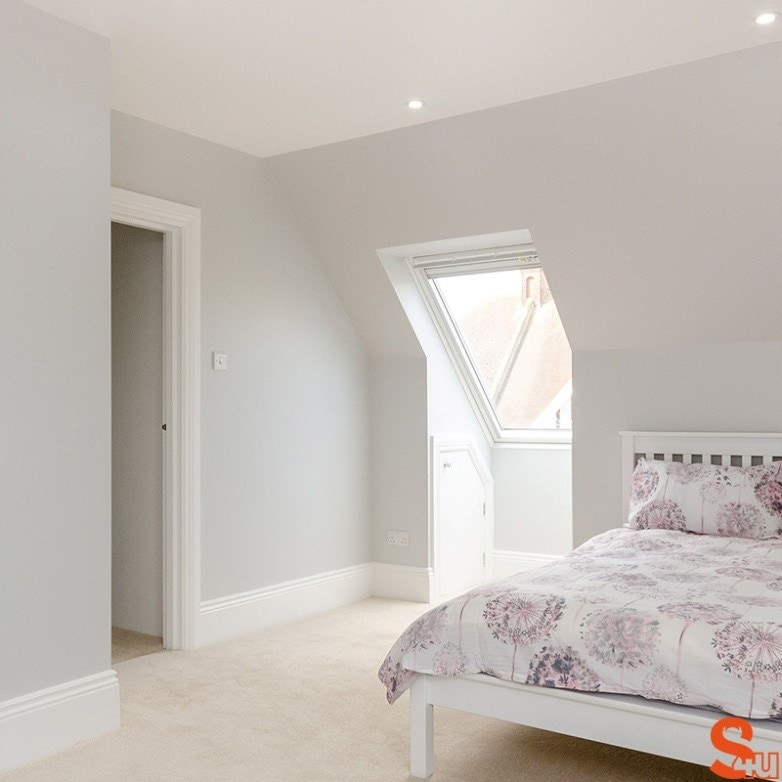 It is important to note that although the same profile features will apply the profiling section on the tall skirting boards will be greater of that on the standard architrave. If you are someone that is decorating based on a specific historical period then the specific sizes of the profile may not be as important, as long as you are choosing a design from the same historical era then you should be able to achieve your desired look.
Take a look at some of our historical architrave styles to see if there's a style that suits.
2. Custom Request Architrave
If, however you are looking for identical matches within your home and want the skirting boards and architrave to be the same then a custom request may be the answer for you. For the tall skirting boards online that do not have a standard alternative or anything similar you can request for the large profile to be cut as an architrave. If you want a larger architrave design that will be thicker in both width and depth then this might be the best option for you.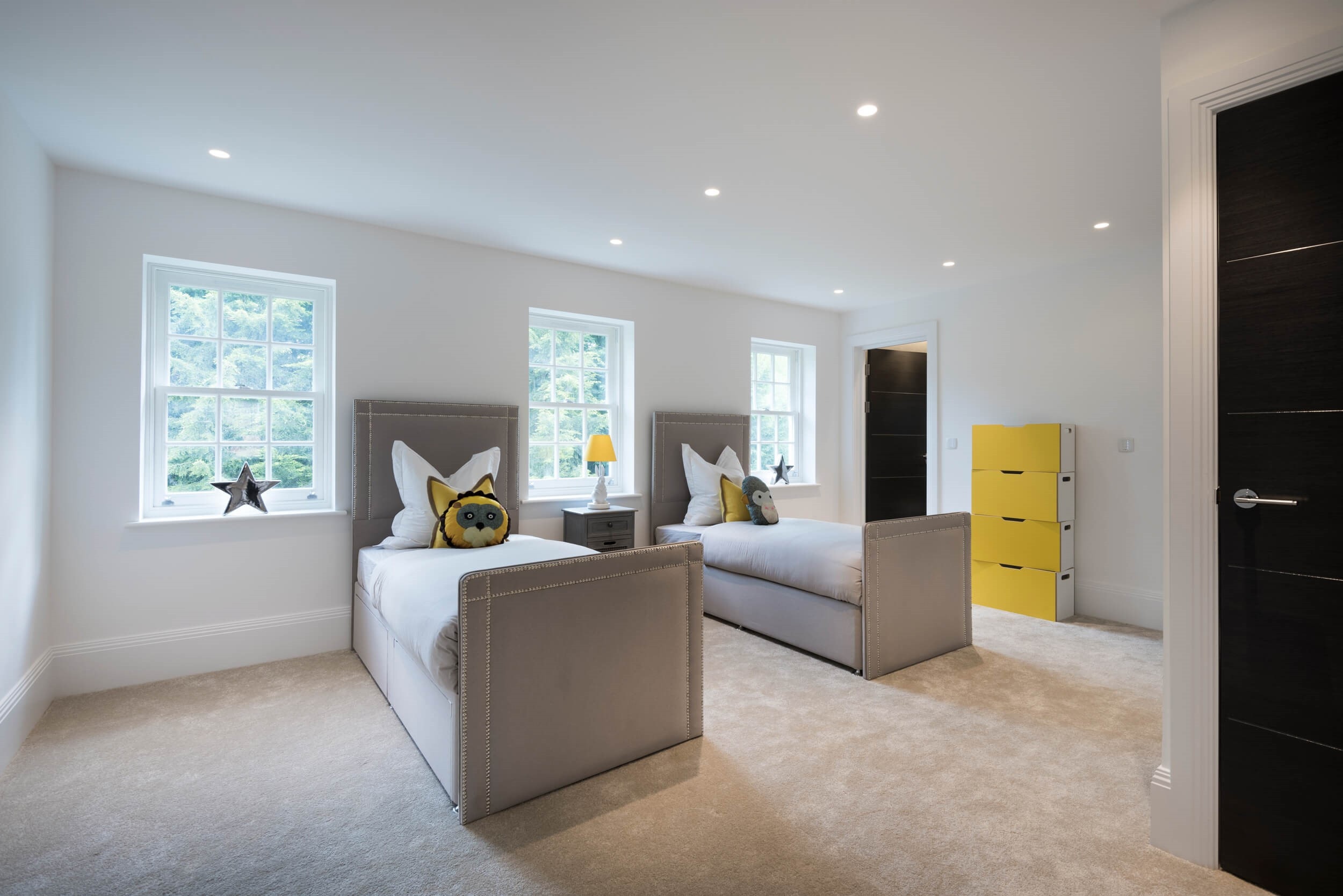 Due to the size of the profile cutter the overall size will need to start from around 100mm, which is much larger than the standard 70mm architrave. It all depends on the design you are trying to create within your home. Thanks to the overall heights the tall skirting boards can go up to you can make the two look coherent and well proportioned.  If you are keen on creating a real statement piece, where the skirting boards & architrave really stand out then the larger architrave might just be the answer.
3. Choosing The Right Size Architrave 
As the height of your skirting board increases and you opt for taller skirting, the size of your architrave will need to be larger also. The standard width of 70mm will look too small against the larger skirting boards, and may not work well against your more traditional style. That size architrave is better suited to more modern, new build homes due to the smaller available space. When choosing the right size architrave, it is important to strike the balance. If you were interested in the taller skirting boards at some of the lower heights offered online such as 170mm then an architrave of around 95mm – 100mm would be the best fit. If however, you are deciding to go a little grander with your skirting board choices then your architrave too should be wider.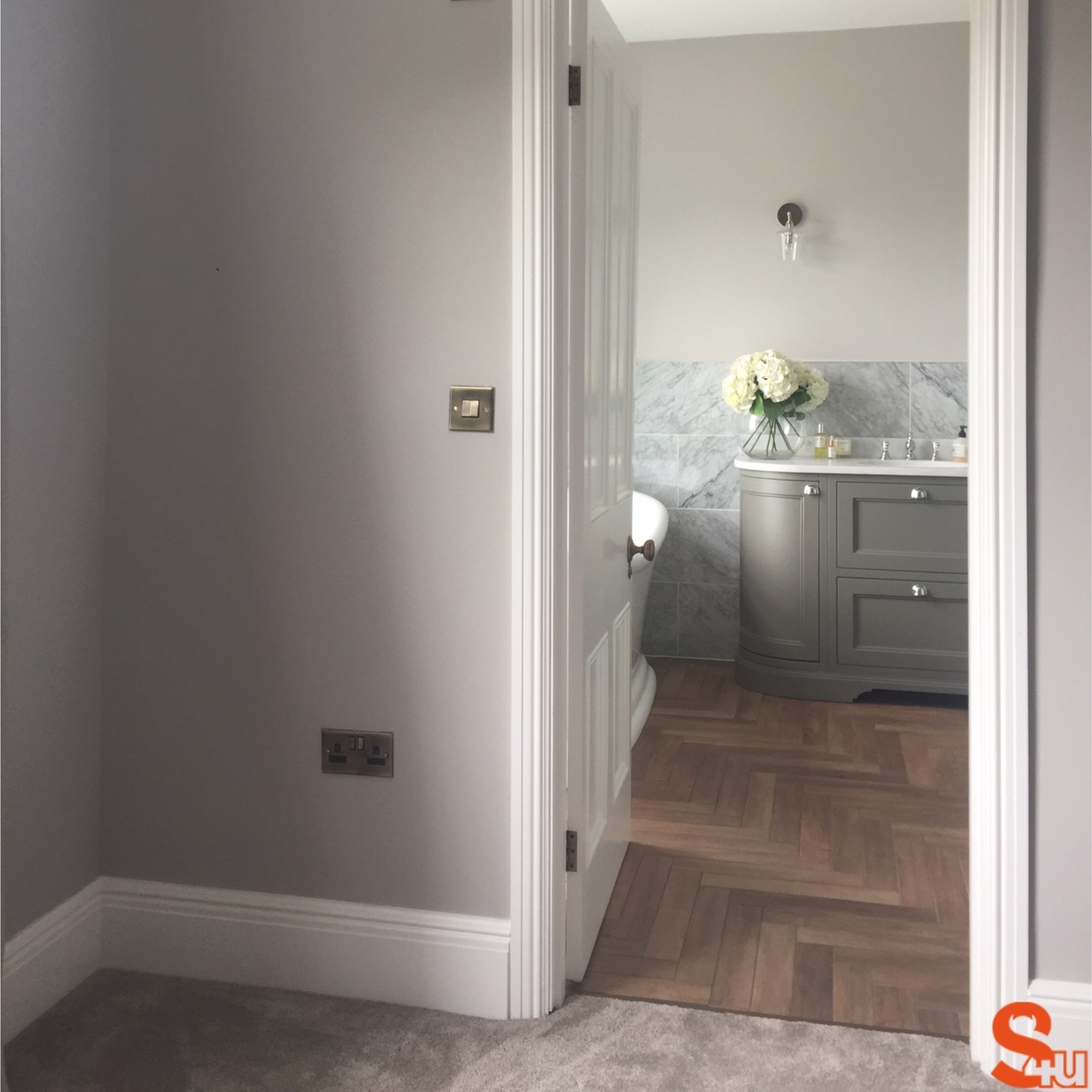 For skirting boards with a height greater than 220mm it would be worth looking into architrave that starts from a height of 120mm. Although this is not offered as standard on our website, here at Skirting 4 u we are always happy to match your requirements where we can to ensure you achieve the result you want. It is important to note when choosing the right architrave size to always go lower than the height of the skirting board & consider the ratio between profile design and flat piece. Like we mentioned earlier, to avoid a large flat piece if you are opting for a something wider then the custom request architraves are worth looking into. It's important to decide whether proportion or detailing is important to you.      
Browse our MDF Architrave Styles to find the best profile & size for your project.
4. Finding A Similar Architrave Profile
Finding a similar matching profile is a great alternative if you are not adamant on finding an exact match for your skirting boards. Many of our profiles have comparable features that can compliment and work well with each other. This is a great option if you wanted, more of a standard architrave look with smaller profiling.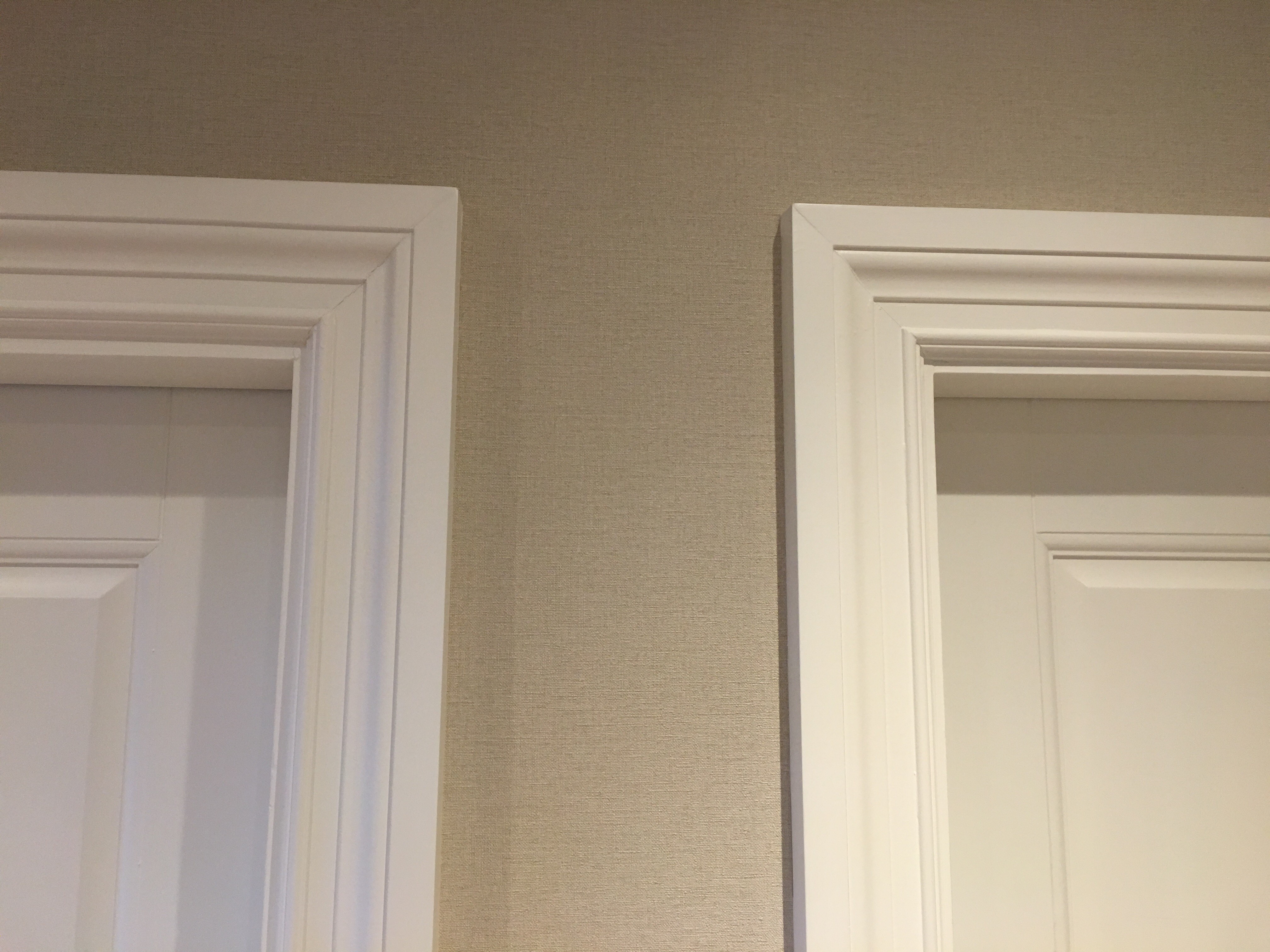 When choosing a matching architrave you will not struggle to find designs online that work well with your chosen skirting board. For example, the Duke skirting board is unique and doesn't have an exact match for architrave. Therefore, if you didn't want to go down the custom route you can look for architrave designs with some of the same detailing. Profiles such as the Colonial, Ripple 1 and Ripple 2 all incorporate some of the design features that can be seen in the Duke profile. This is an ideal approach if you want to mix and match and take advantage of the wide array of profile designs and detailing, we have online.  
Overall, it all comes down to personal taste and preference, the suggestions mentioned above offer you a few alternatives of how you can match your architrave to tall skirting boards. We have also highlighted the importance of proportions and sizing to ensure you create the best aesthetic for your home.
Browse our wide range of MDF architrave profiles online and find the perfect match for your Tall Skirting Boards.
If you did need any further assistance or wanted to discuss some of the bespoke elements we have mentioned then please feel free to contact one of our friendly customer service advisors on 01922 451 689 or email at enquiries@skirting4u.co.uk.