Three Top Tips for Modernising your Skirting Boards
If you are one of many households that still has the same basic skirting boards in every room from when the house was built, it may be time to start thinking about change!
Generally, construction companies go with a Torus or simple Bullnose style of skirting, because it is mass produced and therefore cheaper. And, just like the magnolia paint in a new build home, these standard styles are inoffensive and acceptable for the masses.
Times are changing, and now you no longer have to settle for the 'one size fits all' approach to interior mouldings adopted by the larger DIY retailers and builders. Now, you can choose from a whole range of styles made to order in sizes that suit the room you are designing. It is generally the attention to the finishing touches like skirting board and architrave that add bags of character and individuality to a room.
Here are 3 of our top tips to consider when thinking about modernising your skirting boards:
1. Choose a design that works with your interior 
Modernising your skirting boards does not necessarily mean opting for a modern style-it is more about staying clear of 'standard' deigns and going for something a little more unique.
For older homes, or interior designs with a more traditional feel, consider a design with more detail and in keeping with actual period styles. A great profile to consider is Edwardian, as this is incorporates a good level of intricacy without being as widely used as some other traditional profiles like Victorian or Georgian.
Generally, these more traditional styles look their best on higher skirting boards. Period properties tended to have higher ceilings, so the skirting boards were in proportion and much higher than the 120mm standard.
If you are decorating a modern home in an older style you may not have the ceiling height to work with. In this case, a 170mm or 7 inch skirting board would be a great compromise to give you that traditional look without being overbearing.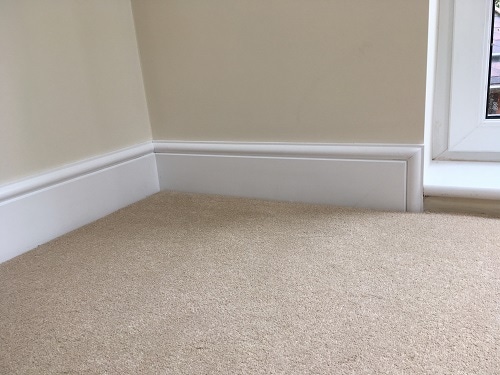 2. Add Some Colour
It is generally accepted that skirting boards and architraves need to be plain white- this is no longer the case. Consider how different colours might compliment the overall design scheme of your room…
When adding colour and breaking away from the normal white paint, there are 2 main schools of thought. Firstly, you could paint your skirting boards the same colour as your walls. From a design perspective this helps to make the room appear larger than it is, as nothing breaks up the banks of colour on the walls, so the eye is naturally drawn upwards.
Another option is to go for a contrasting colour. A popular contrasting colour right now is light grey as it compliments a huge number of colours effortlessly. I you are feeling bold, an ultra-modern trend is to draw attention to the skirting boards by painting them a really bright colour, whilst keeping the walls light and neutral.
You can read more about adding colour to mouldings by looking at this article.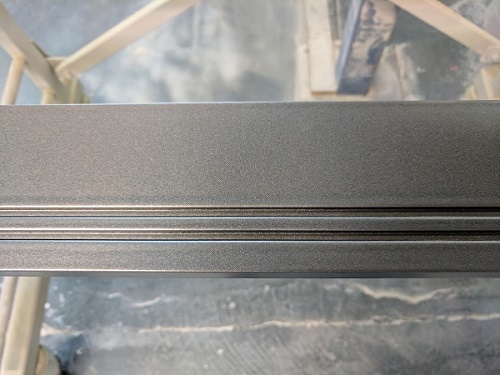 3. Use Complimentary Designs
With so many designs on offer, you may wish to consider pairing different designs for the skirting board and architrave.
If your interior is modern, you might be considering going for one of our grooved profiles as these are really popular in contemporary design schemes. It is possible to fit the skirting and architrave so that the groove or grooves match up perfectly, forming a seamless line around the room and doors.
Another possibility is to experiment with different combinations of styles for the architrave and skirting boards. Generally it is better to avoid too much of a contrast, but picking two designs with a similar theme can look really impressive, and reduces the 'boredom factor' of having the same design throughout the whole room.
Visit our blog for more hints and tips about all things skirting!
About the Author
Kieron Miller is the Managing Director of Skirting 4 U and has been working in the skirting board and online retail industry since 2012. Kieron has been using his extensive product knowledge and problem-solving experience to help both trade and private consumers all over the country find the perfect skirting board products for their projects. He continues to innovate new solutions and product ideas as the market continues to grow.