Three ways to Use Colour on Skirting Boards and Architrave to Improve Your Home
Conventional wisdom suggests that skirting boards, architraves and other interior mouldings should always be painted white- with the only real consideration being whether to opt for a gloss or satin finish.
This is something of a myth. The good news is there is a huge array of options available for you to explore when planning the design for your interior. In this post we take a look at 3 distinct decorating styles that all feature painted interior mouldings to elevate the décor of your interior.
1. Light coloured walls with contrasting dark trim
Painting skirting boards and architrave in a darker colour than the walls is a more modern trend but can work really well as part of a more traditional scheme as well. By introducing a contrasting colour for the woodwork in your home, you can create the illusion of space in 2 ways:
       The darker moulding gives definition to the space which the eye is naturally drawn to follow throughout the room- elongating the space.
       Framing expanses of lighter shades on the walls with dark moulding actually make them seem larger than they really are. The room appears lighter and more spacious as a result of using this technique.
This is a particularly good strategy if you have installed A good starting point when considering implementing this in your home is to think about how your interior would look if the skirting and architrave was painted grey. Grey can complement a huge range of contrasting colours- both lighter and darker.
Painting skirting boards in a darker colour will also reduce the impact that scuffs and residual dust have on your home. Marks of this kind are much more visible on a brilliant white skirting board than they will be on a dark grey or brown one.
Another option along similar lines is to make more of a feature of the skirting, architrave and dado rail by choosing a vibrant paint colour for them. The paint company Hicks & Weatherburn suggest a couple of ways to use more statement colours on interior mouldings in these recent photographs. 
Originally uploaded to their Houzz page, this image from Emifocus Fire is a great example of how skirting boards can be a real feature in an interior design. In this example neon paint has been used to bring colour into quite a neutral interior. The colour compliments the contemporary style of the rest of the room perfectly.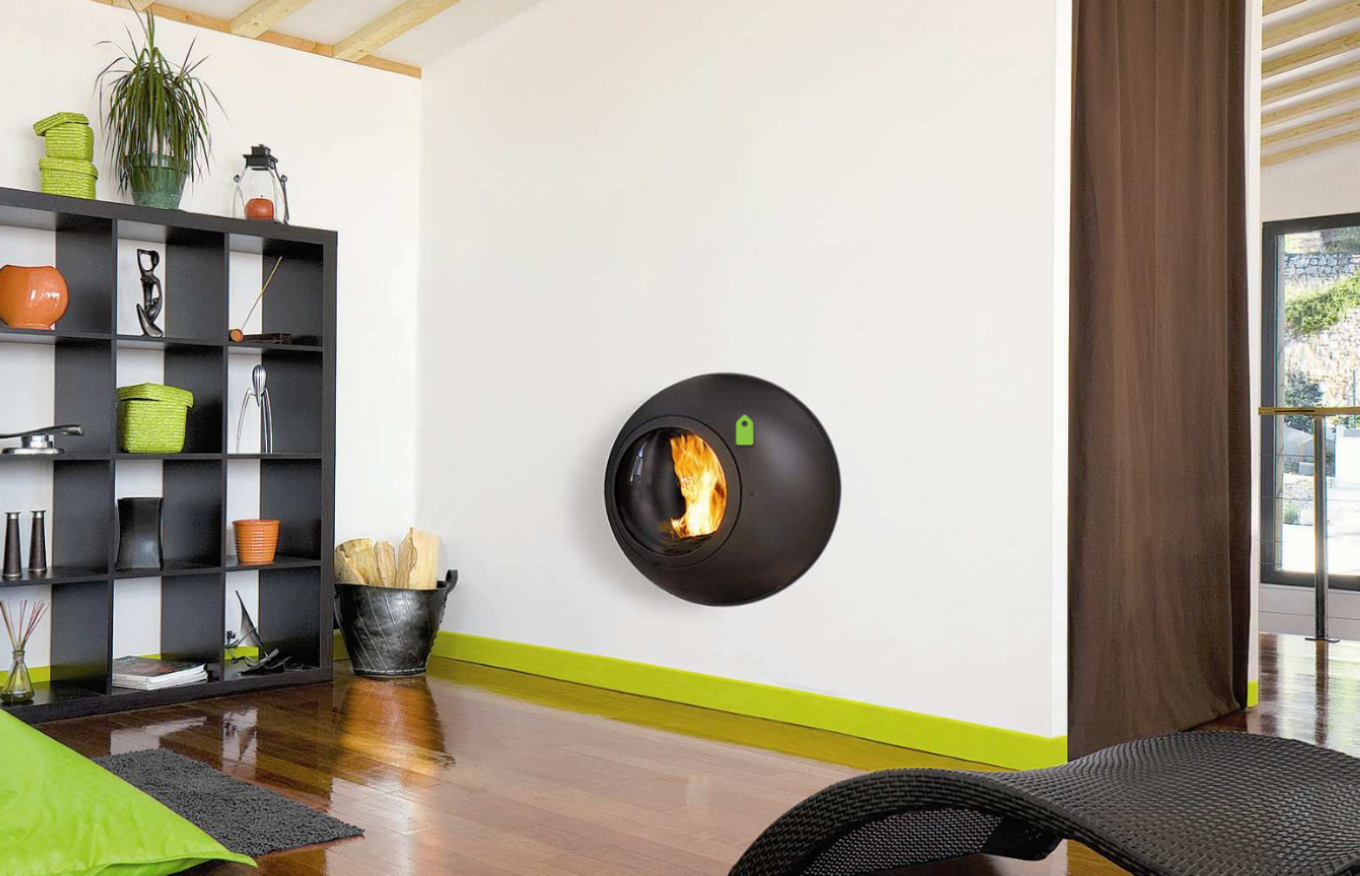 2. Paint Skirting and Architrave the same colour as the walls
Using the same colour for the walls and interior moulding is very poplar right now. Although this style goes back to the Georgian era, it is making a very strong comeback and is becoming more and more widespread in contemporary interior design. Abigail Ahern, a celebrated interior design 'tastemaker' is widely credited for the boom in popularity of this style of decorating.
Painting skirting, architrave and your walls all in the same shade is particularly effective in smaller spaces, as the lack of a clearly defined border helps to open up the space. With no harsh contrasts to draw the eye away, it can be a very calming quality particularly if pastel colours are used.
When using a statement colour, this technique can be used so as not to dilute the impact of colour where bold colours are used as a feature.
Karen Knox has used this technique to great effect- particularly with darker colours. We have included a couple of examples of her work below and you can find out more over at her interior design blog
3. Use Complimentary whites
Perform a quick search online for white paint and the number of results you receive will be overwhelming! Not all whites are created equal- Dulux alone carries 32 different whites at the time of writing. The different undertones in the pigment make some variations of white particularly well suited to certain other colours.
If painting your mouldings in colour is a bit too 'out there' for you, and you want to stick with a traditional white paint finish, explore some of the available options to find one that has undertones that complement the main colour in your scheme. This will tone down the contrast and make it appear less harsh overall.
A particularly good resource to explore this idea further is this article on the Farrow and Ball website.
About the Author
Kieron Miller is the Managing Director of Skirting 4 U and has been working in the skirting board and online retail industry since 2012. Kieron has been using his extensive product knowledge and problem-solving experience to help both trade and private consumers all over the country find the perfect skirting board products for their projects. He continues to innovate new solutions and product ideas as the market continues to grow.