Why Choose Chamfered Skirting Boards?
661

Views
Posted on:
11/08/2019
When shopping for skirting boards you might find the wide choice of options a little bit overwhelming. We regularly get asked which skirting board profile we recommend, or which style is popular. We do always encourage that it is down to personal preference and dependent on the look you want to go for within your home, however there are a few profiles that are extremely popular.  Some of the industry standard profiles are: Chamfer, Torus, Bullnose, Edge, Ovolo and Ogee to name a few. We're going to highlight some of the key characteristics of the Chamfer Profile to help you decide whether this design will work in your home.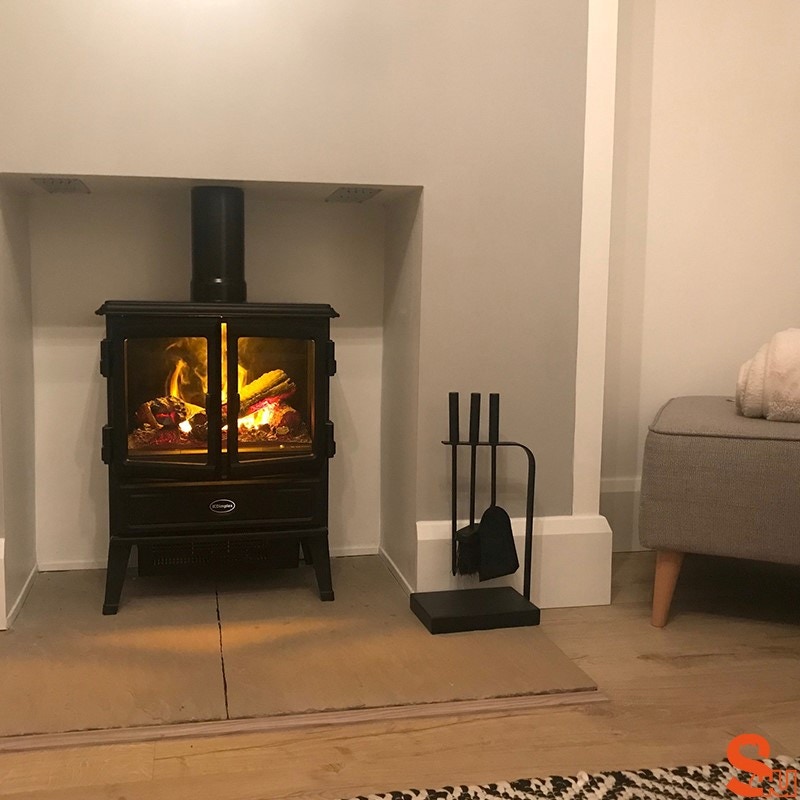 Three Characteristics of Chamfered Skirting Boards
1. Simple Design
The Chamfer profile is perfect for you if you are wanting a skirting board design that is both minimal and simplistic. The lack of intricate detailing really will work within your home if you are not too keen on your skirting boards being a real stand out feature. Many of you will just want something that looks nice and works for functionality reasons, and plain skirting is ideal for this.
The key thing to think about when it comes to the overall design of your skirting boards is how much of a statement you want them to make within your home. The Chamfer design is subtle but still has a design feature that helps separate it from plain square boards. However, if you do find this style a little too plain there are plenty of other designs available that are much more decorative and detailed.
2. Easy To Maintain
When deciding on which style to go for you might in fact be considering different elements other than the overall design, such as functionality and maintenance. To maintain a nice clean finish on your skirting boards and protect the paintwork it is important to clean your boards regularly. But the process does get lengthy the more decorative and complex your design gets.
Chamfered skirting boards require very little maintenance due to their uncluttered design. As there are no intricacies or finer details they are much easier to clean than some of the more complex designs. Dust will typically only gather on the top lip of the design and where the chamfered edge ends so the upkeep needed will be fairly minimal.
If you do want some more tips on how to maintain your skirting boards be sure to take a read of our helpful guide for our top 5 recommendations for clean & fresh skirting boards.   
3. Complements Your Interior Scheme
Your choice of skirting board design might come down to how well a design fits and works with your current interior scheme. Plain styles like the Chamfer have a lot more flexibility and are better suited to a wider range of design schemes than say something more decorative or traditional. So we are certain whatever your interior theme might be that you can make this style work and complement your space.  
This style is however often associated more with modern properties and you will often see Chamfer skirting boards in new build properties. If you did want to modernise and update your space you could even consider a skirting board cover to go over any existing skirting boards you might have to help give your space a bit of a revamp and make it feel a little more new.
Shop our Chamfer skirting boards online & see more customer pictures.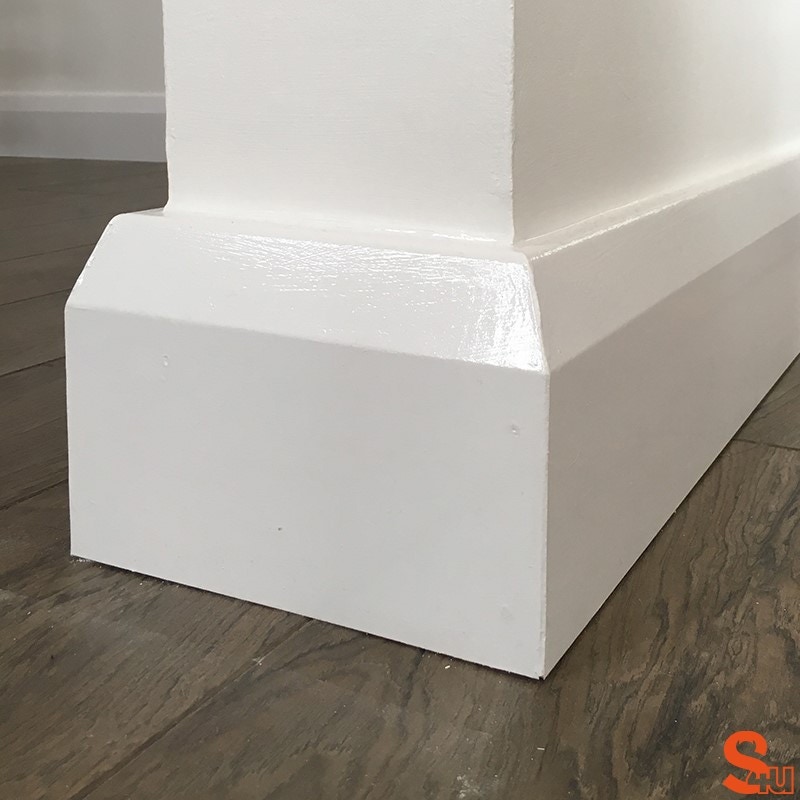 Overall those are just three of the key characteristics of a chamfered skirting board and reasons as to why this design may or may not work within your home. We know how hard the decision can be as you will no doubt want to make the right choice for your home. However, it can be made a little easier if you focus on what is important to you and what design features you would like. Ask yourself the following questions to see if they can help your decision in any way:
Do you want something that looks modern or more traditional?
Would you prefer a design that is plain or decorative?
Is maintenance and the upkeep of a board important?
Would you like your skirting boards to be a stand out feature or something that blends into the background?
You can now navigate around the site finding boards best suited to your answers. For boards that are low maintenance, you would be looking for something a little plainer and less detailed and for boards that stand out and make a statement, we would recommend looking at our decorative and detailed designs.
Browse our wide range of skirting board designs and find the right look for your home.