Georgian Mouldings
12999

Views
Posted on:
01/17/2017
The Georgian period started in 1714 and finished in 1830, during this time there were four King Georges. Georgian styles where heavily influenced by Roman elements like niches, alcoves and columns. This was called 'Neo-classical' and was favoured by the architect of the time, Robert Adam. The houses were light and airy with high ceilings and pastel colour schemes.
Skirting boards tended to be quite high with detailing, this would have been to help balance the overall look with the high ceilings. It was a lovely period that is a particular favourite of mine. Large windows complimented the overall design and made for a light and bright architectural design that included a pleasing symmetry coupled with perfect proportions.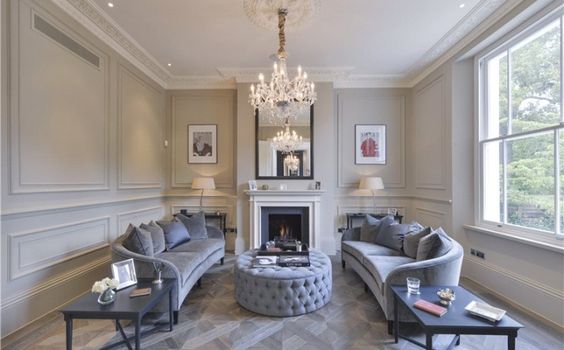 If you are renovating a period property, it's always a good idea to get some inspiration. Peckover House in Cambridgeshire is a National Trust property that shows the simple yet elegant style of the period. The rooms feature original Rococo plasterwork and the soft pastel colour palette of the era.
Dado rails were often used to draw the eye down, the idea was to create a harmonious look that worked with the mouldings on the ceiling and the skirting boards. The key was simplicity, and Georgian MDF skirting board is perfect for recreating this look. The skirting board can be paired with a matching Georgian architrave and/or dado rail for a consistent style throughout the room.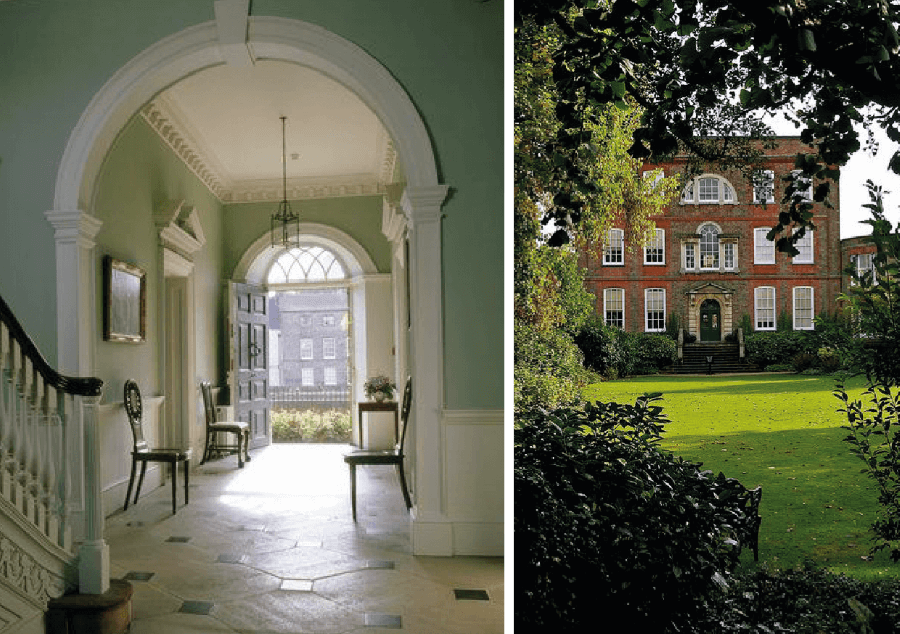 When choosing Georgian skirting board for your own house consider going for the maximum height of 400mm if your home is true Georgian and you have high ceilings (between 12-14 feet). This will ensure that the proportions work well and give a balanced look. If you are wanting to recreate the Georgian look in a more modern house, then I'd recommend skirting that is around 270mm if the ceilings aren't maximum height.
Original Georgian skirting boards, dados and picture rails were all white to match the ceiling. This was done to break up design schemes, as often Georgian interiors incorporated both decorative wallpaper and paint in between the skirting, dado and picture rails.
I grew up near Royal Leamington Spa, a place that is a perfect example of Georgian architecture, and would definitely love to spend a few years living in an authentic Georgian home. To me, the Georgian era is one of our most stylish. It epitomises elegance in an unfussy manner. The symmetrical proportions which let in oodles of natural light, the pale colour palette teamed with white trim, and the whole sense of space and openness that the structure offers can only help the soul. at its best.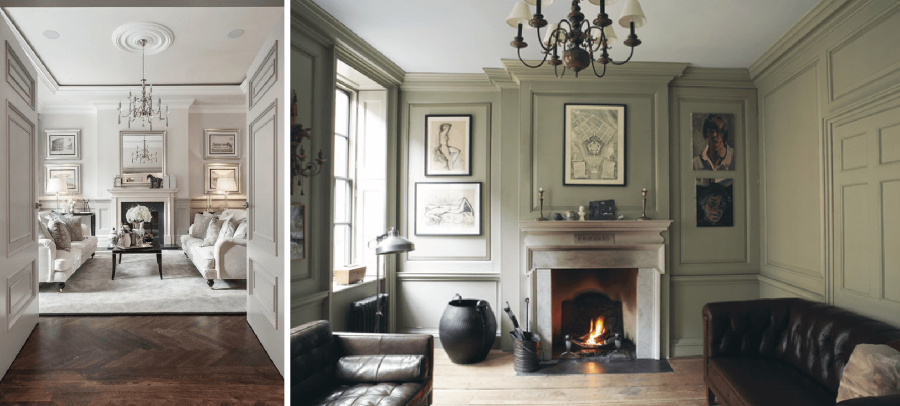 Did you know? You may have often seen bricked up windows in various properties on your travels… well, in 1696 a tax was imposed in England called the 'window tax'. It meant that houses with more than ten windows were liable to pay a tax. Initially it only impacted on the poor in urban areas, but in 1766 (which was of course during the Georgian era!), it was extended to include houses with seven or more. To counteract this, owners/landlords started to block up their windows to avoid paying the tax. The law finally got repealed in 1851…
GEORGIAN MOULDINGS