Edge Groove 2 Oak Skirting Board
The Edge Groove 2 is an oak skirting board design that brings together the most striking elements from 2 of our most popular modern profiles.
Square Groove 2 is very much our bestselling modern profile, and the Edge groove 2 has been designed for those people who like the double groove but prefer an alternative to a square edge. The grooves in this profile have recently been altered from a depth of 5mm to a depth of 3mm to make it easier to prime and paint. This style of skirting board is commonly ordered at smaller heights (145mm and under), and looks equally good in all thicknesses due to its simplicity.
This is a solid wood oak skirting board, manufactured from sustainably sourced American White Oak.
Please note the profile detail remains the same size (36mm) regardless of the height you choose- as the height increases, so does the size of the 'flat' section beneath the detail.
The main cover image shows the Edge Groove 2 skirting board at 119mm high and 18mm thick, which are the 'standard' dimensions for an oak skirting board. 
This product is manufactured to order, and available for UK-wide delivery 5 working days after the order is placed. You can select a delivery date that works for you from the calendar during the checkout process.
Customers who bought this product also bought: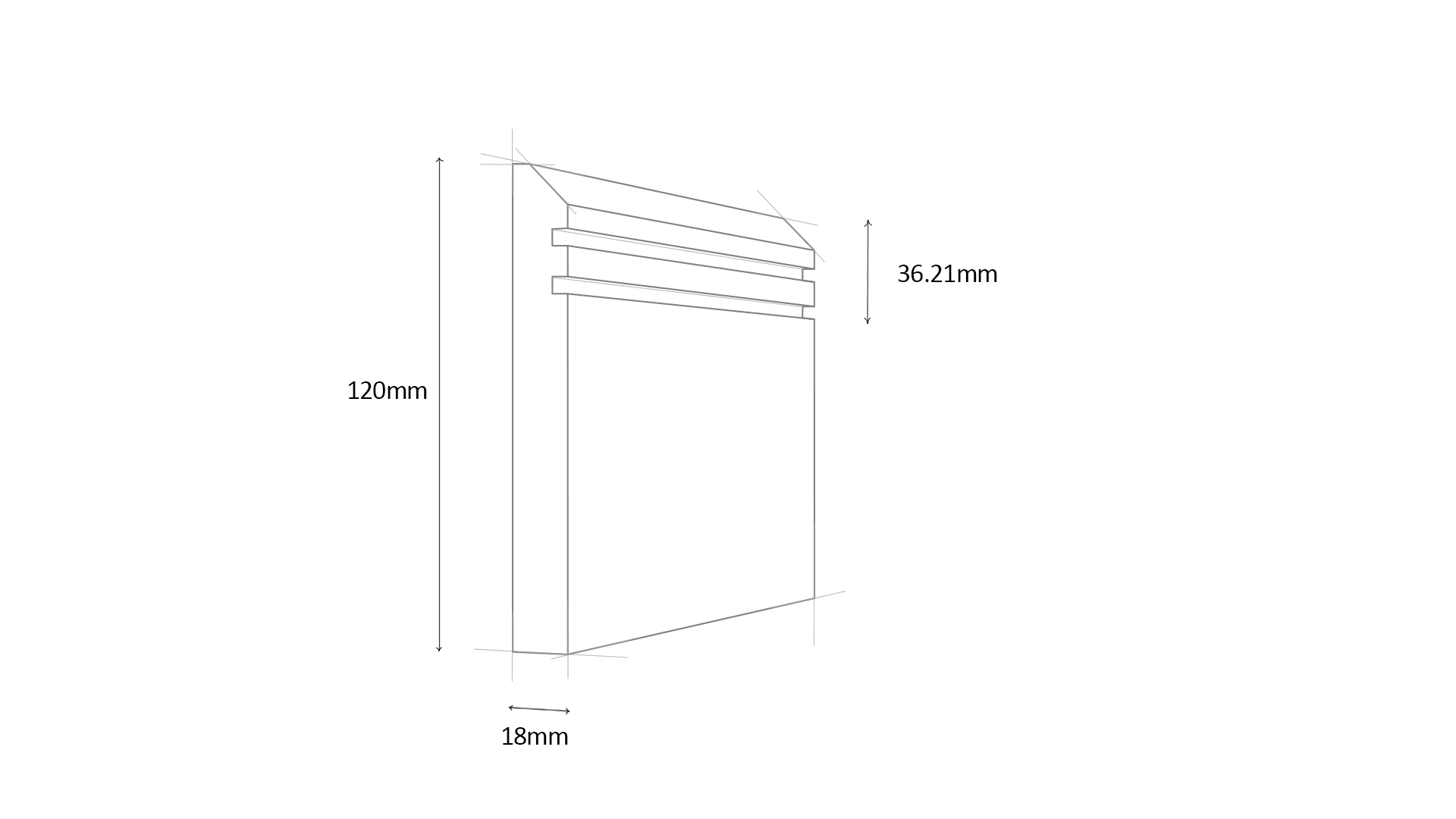 This skirting board is manufactured from solid American White Oak, which is a natural product. For this reason, we are unable to keep a stock of samples on the shelf. If you would like to see what the Antique 2 profile looks like in its physical state before committing to a purchase, we are happy to send out one of our MDF samples free of charge so you can decide if it is the right design for your home.