Skirting Board Finishes Explained
Here at Skirting 4 U, we offer a range of finishes on all MDF skirting board and architrave products. If you have never purchased new skirting boards before you may be unfamiliar with some of the terminology used to describe the different finishes. This post will give you all the information you need to make an informed decision about which finish choosing for your MDF skirting board.
Unprimed Skirting Board
If you select "unprimed" from the relevant drop-down box (picture) you will receive your order in "raw" form. This is MDF that has had nothing applied to it, and is either a light brown or slightly green colour depending on the size specification you have chosen.
Unprimed skirting and architrave will need at least one coat of primer before you apply the final coat of paint.
Because of the nature of MDF, you cannot paint directly onto it because the paint reacts with the MDF and causes it to flare up and become almost "furry". The core of MDF is also quite porous and that means it will absorb a lot of the paint that is applied to the surface where the moulding (design) is. Painting directly onto MDF will also trap any loose fibres and harden over them which will leave a rough, uneven finish on your skirting boards.
Primer, or undercoat (as it is sometimes called), is a very standard product that you will find in all the major DIY retail stores in the UK. You will need to apply an even coat to each piece of skirting or architrave using a roller or brush. Once dry, use a fine sandpaper or light sanding pad to remove any remaining fibres from the MDF and ensure the surface is smooth and ready for painting. You need to ensure the primer coat is opaque and no MDF is showing through to the surface at this point for the best results.
There are 2 main advantages of ordering unprimed products. Firstly, we can produce them super-quickly, so if you have a tight installation deadline then unprimed may be the way to go. There is also a potential cost saving in priming the skirting boards yourself.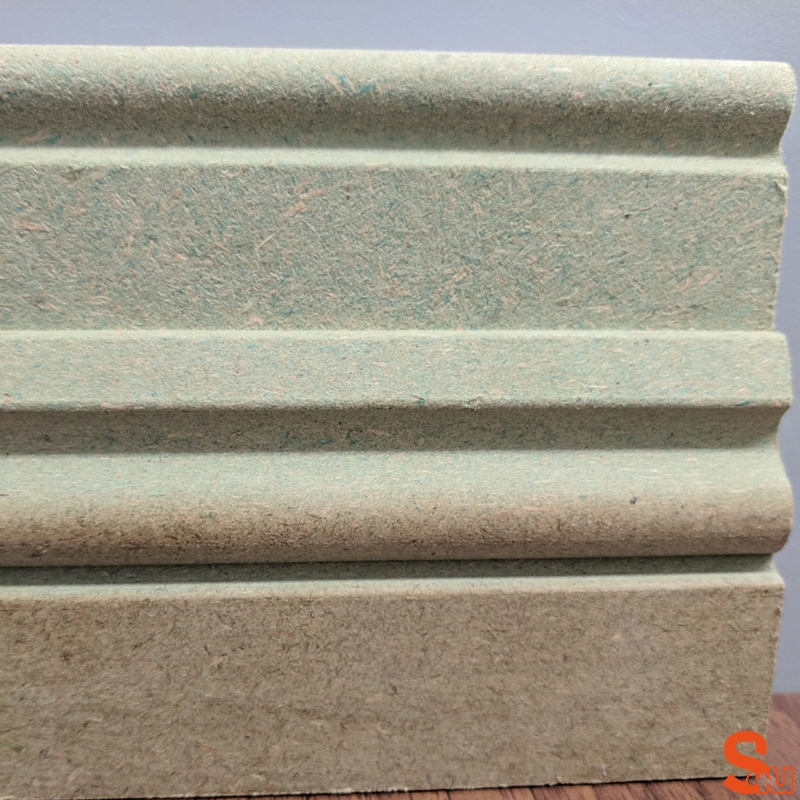 P.D.0.5 Skirting Board Unprimed
Primed Skirting Board
Ordering pre-primed skirting boards is far and away the most popular choice for our customers, and is generally how all skirting boards and architrave is sold by the major DIY retailers.
"Primed" means the products you order will arrive with white primer already applied, and they will have been sanded down so all you will need to do is apply the final paint finish of your choosing. All of the products primed by Skirting 4 U are hand-sprayed to ensure a perfectly even coat, and a blemish-free surface on which to apply a top coat of paint.
The obvious advantage of ordering pre-primed skirting boards is the time saving it represents, as everything will arrive ready to be installed with only a final coat of paint to be added by you. The quality of the finish is also highly likely to be superior when the primer is sprayed on than when applied manually with a brush.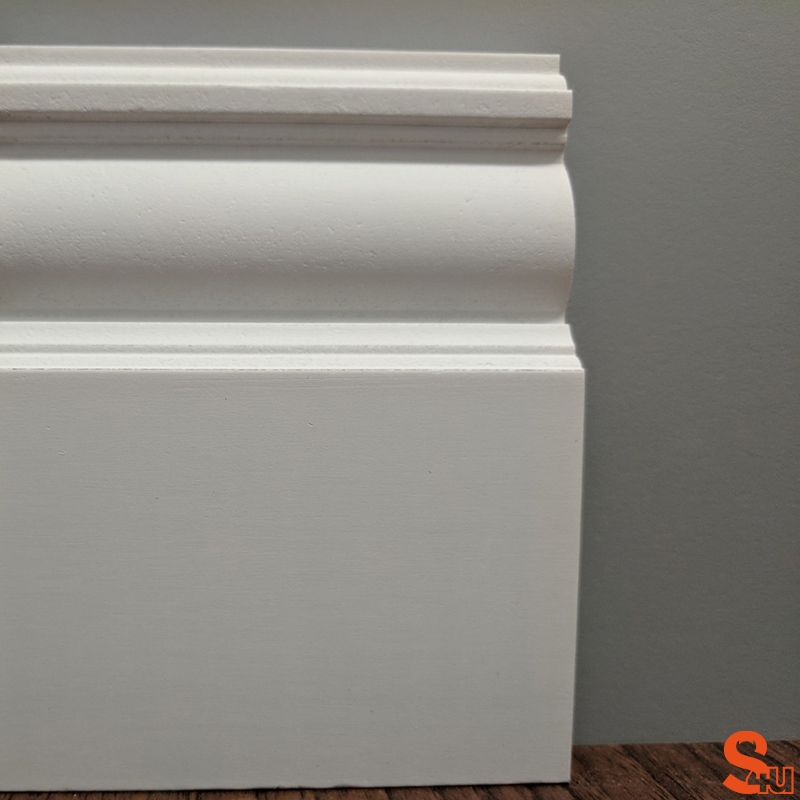 Edwardian Skirting Board - Primed
About the Author
Kieron Miller is the Managing Director of Skirting 4 U and has been working in the skirting board and online retail industry since 2012. Kieron has been using his extensive product knowledge and problem-solving experience to help both trade and private consumers all over the country find the perfect skirting board products for their projects. He continues to innovate new solutions and product ideas as the market continues to grow.
Related posts
Can you re-use skirting

Skirting board and architrave can be reused if it is in good condition and doesn't get damaged when it is removed...

Read more