Is Architrave The Same As Skirting
16371

Views
Posted on:
04/09/2019
There are similarities between skirting boards and architrave as products, but they aren't EXACTLY the same, and serve different purposes.
Skirting board is designed to be fitted around the perimeter of a room, fixed to the wall where it meets the floor. Architrave, however, is generally much thinner than skirting board and is fitted around doors where the (most likely wooden) door frame meets the plaster.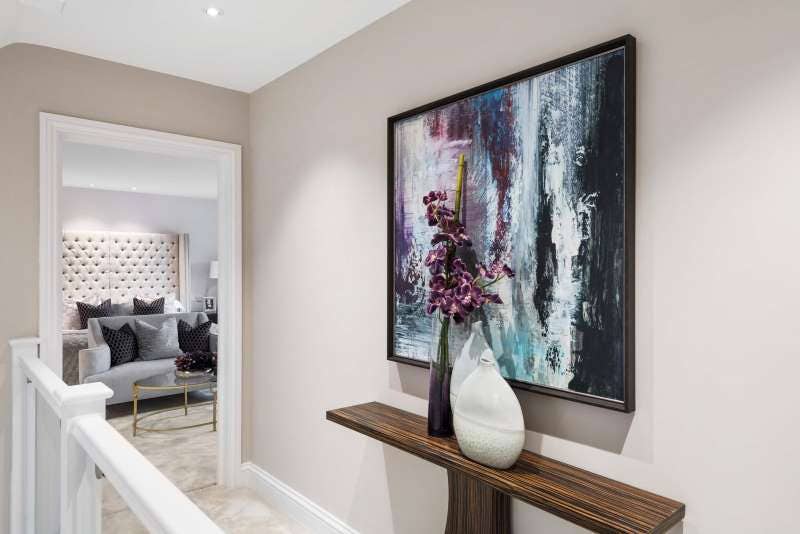 Customer Image Featuring Ogee Architrave
The Similarities Between Skirting Boards & Architrave
Essentially, though, architrave and skirting board are the same product, just manufactured to different sizes. For example, if you were to order a Torus skirting board at 70mm high and a Torus architrave at 70mm wide, they would be exactly the same (assuming they were from the same supplier and the same profile).
Sometimes people expect that because a skirting board is generally larger than an architrave that the profile (design) part of the skirting board will be proportionally larger than the profile on architrave. This is not the case for nearly all skirting board suppliers, including Skirting 4 U (although there may be exceptions out there). The reason is that the designs are created using set tooling which cannot be altered in size, so regardless whether a skirting board or architrave is being manufactured with that tooling, the profile moulding would be identical.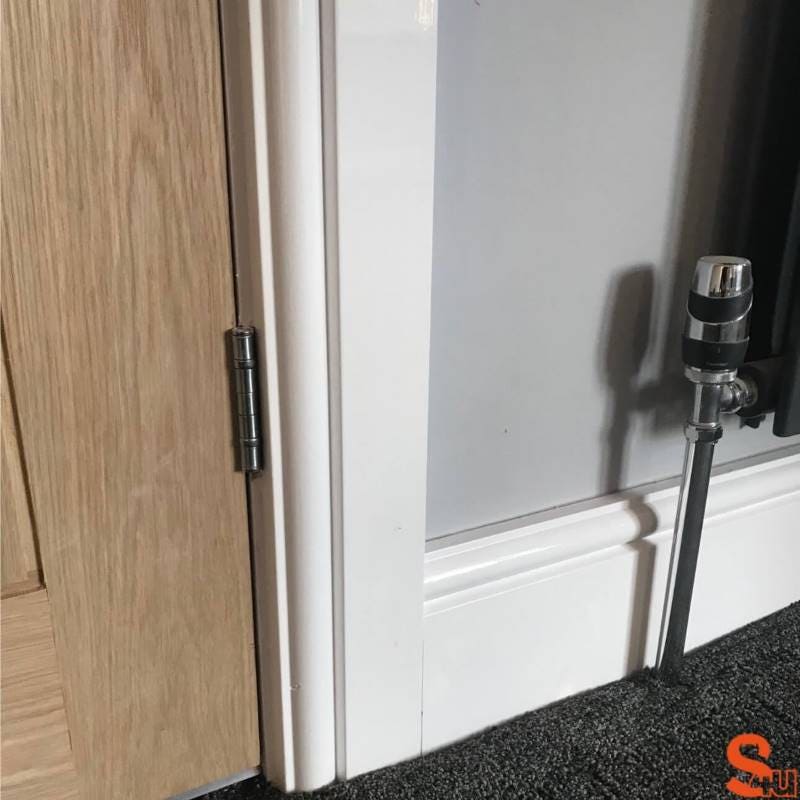 Customer Image Featuring Torus 1 Architrave & Skirting Boards
The Differences Between Skirting Boards & Architrave
One main difference between skirting boards and architrave occurs when the products are primed or painted. This is because they both have a different number of visible sides when fitted resulting in a different requirement for painting/priming. For example, skirting boards have only two parts that are visible which are the front face and top edge. Therefore, only those two sides need to be primed/painted.
Whereas with architrave products, they are fitted in a way that actually exposes 3 sides, rather than 2. The bottom edge of a skirting board essentially becomes the exposed outside edge of architrave as it is fitted vertically instead of horizontally (or when the architrave is fitted horizontally but 'upside down' for the 'header' of the architrave). For this reason, when you order primed or painted architrave it will come with 3 faces primed or painted, but skirting board will only ever have 2 faces painted.
In the example alluded to previously, if you were to order a Torus skirting board and architrave primed, there would be no difference if you had ordered them in unprimed MD or 'raw' real wood. If you had ordered primed or painted products you would be able to tell them apart by the extra edge that had been painted.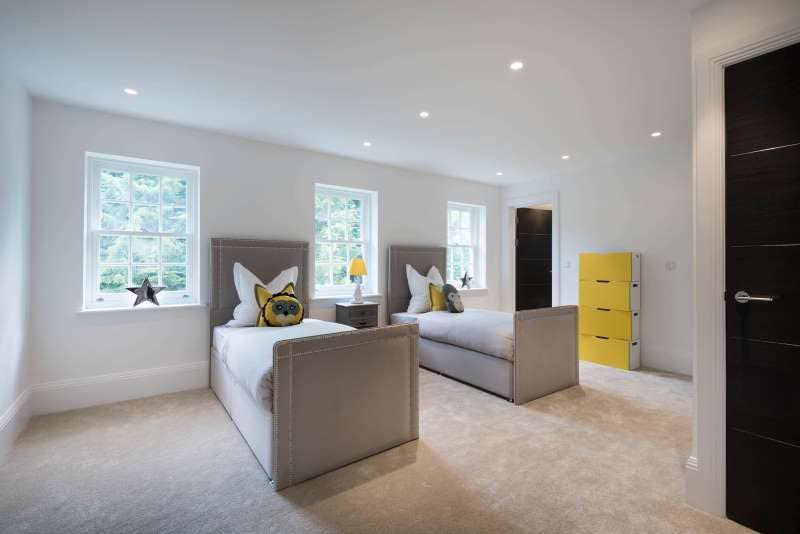 Customer Image Featuring Stepped Architrave & Skirting Boards
Matching Skirting Boards With Architrave 
So in short there are no major differences between architrave and skirting boards except the end finish. This is great as in most cases you can match your skirting board and architrave to achieve a complete look that's cohesive. We have a wide range of architrave for you to choose from ranging from both traditional and modern designs.  
As with any skirting board or architrave related questions, our friendly sales team are on hand to provide you with more information as required. If there is anything you need to know that you can't find the answer to on our site, be sure to contact us directly and we will be more than happy to help you.
About the Author
Kieron Miller is the Managing Director of Skirting 4 U and has been working in the skirting board and online retail industry since 2012. Kieron has been using his extensive product knowledge and problem-solving experience to help both trade and private consumers all over the country find the perfect skirting board products for their projects. He continues to innovate new solutions and product ideas as the market continues to grow.